2021-April-21 19:33
Politics
2021-February-16  15:08
Deputy FM: Persian Gulf Security Just Related to Regional States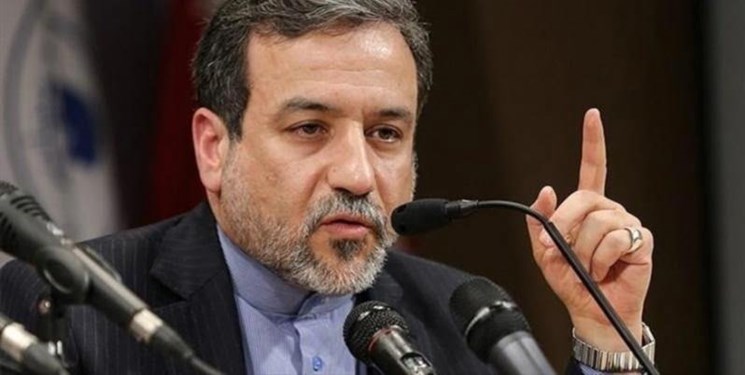 TEHRAN (FNA)- Iran's Deputy Foreign Minister Abbas Araqchi said his country will discuss the security of the Persian Gulf region only with the regional nations, and rejected any foreign interference in the region.
"The Islamic Republic will talk about the security in the Persian Gulf only with the regional states," Araqchi said in his meeting with Special Representative of the Qatari Foreign Minister Ali Bin Fahad Al-Hajri, on Monday, stressing that there is no need for trans-regional countries to meddle in the region.
"Regional security and stability will be achieved with the presence of all countries in the region without foreign interference," he added.
Fahad Al-Hajri, for his part, stressed the need to pay attention to the political and economic development of the region, saying that the best form of relations is the political resolution of crises and the resolution of concerns through dialogue.
He also stressed Qatar's will and interest in developing relations with Iran in various fields.
In relevant remarks on Monday, Iran's President Hassan Rouhani underlined that regional peace and stability will be achieved only through the cooperation of the regional countries, and stressed the need for strengthening Tehran-Doha ties.
"Iran believes that regional peace and stability will be achieved only through the cooperation of the nations in the region," Rouhani said in his meeting with visiting Qatari Foreign Minister Mohammed bin Abdulrahman al-Thani on Monday, highlighting the need to develop joint cooperation between Tehran and Doha
"Suitable opportunities have emerged in the world, so that the two countries should take advantage of opportunities to develop and deepen bilateral ties," he noted.
Rouhani pointed to the agreements reached during the Qatari Emir's visit to Iran last year and the agreements made in Iran and Qatar Joint Economic Commission, stressing the need for accelerating of putting these agreements into effect.
Al-Thani, for his part, described Iran as a friendly country and emphasized the need for developing bilateral relations in all fields especially trade and economic cooperation.
After submitting a written message of Emir of Qatar to President Rouhani, he termed Iran as a powerful and influential country and stressed the need for cooperation of countries of the region and Persian Gulf to settle existing problems.
Sheikh Mohammed bin Abdulrahman Al-Thani arrived in Tehran on Monday to meet with Iranian officials on various issues.