2021-May-18 19:36
Politics
2021-February-16  16:45
Envoy: Israel Main Source of Regional Instability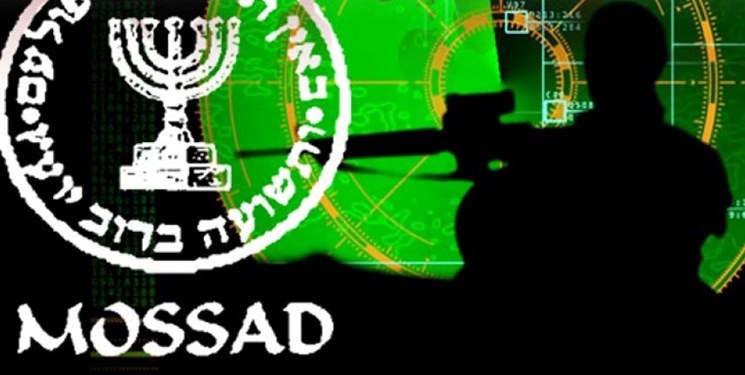 TEHRAN (FNA)- Iran's Ambassador to Pakistan Seyed Mohammad Ali Hosseini said Israel is the main cause of instability and insecurity in the region, and stressed the need to strengthen unity among Muslims to confront common threats, including Islamophobia.
"The Zionist regime is the main factor behind instability in our region," Hosseini said during a meeting with the Jamaat-e-Islami (JI) Pakistan Chief Senator Siraj-ul-Haq in Islamabad on Monday, adding that Muslims should close ranks in a bid to counter common threats such as Islamophobia.
Iran's ambassador lauded the positions of the Jamaat-e-Islami, especially Senator Siraj-ul-Haq, in condemning Islamophobia and openly condemning compromise with Israel by some Arab regimes.
"Foreign intervention has led to the destruction of infrastructure and death of thousands people in some countries of the region," he said, adding, "In Afghanistan we are witness to the havoc of the US intervention, destruction and surge in drug-trafficking."
Siraj-ul-Haq, for his part, praised Imam Khomeini's unique leadership, adding, "We are proud of our friendship with Iran and despite the dissatisfaction of some parties we want to strengthen our relations with Iran."
"Iran, Pakistan and Turkey should play a stronger role in defending Islamic values, combating Islamophobia and preventing Western conspiracies to abuse the freedom of expression," he noted.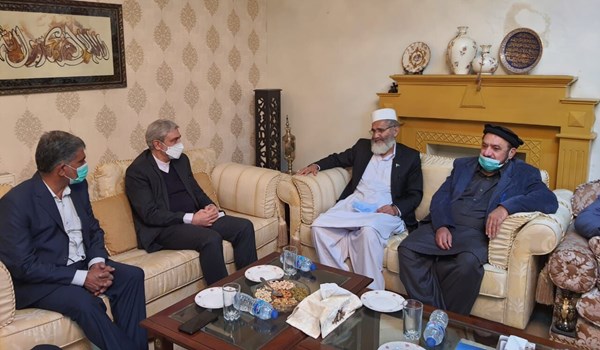 Siraj-ul-Haq stressed that Jamaat-e-Islami will spare no effort to strengthen unity among Muslims and that the Pakistan National Solidarity Council (a coalition of 30 political and religious groups) will play more effective role in the future.
He praised Iran's strong support for Pakistan's regional positions, especially solidarity with the people of Kashmir, and called for the development of bilateral cooperation between Tehran and Islamabad on Afghanistan to end war and bloodshed in the country.
In relevant remarks last September, Iranian Parliament Speaker Mohammad Baqer Qalibaf and Chairman of the Senate of Pakistan Muhammad Sadiq Sanjrani emphasized further expansion of political, economic, commercial, cultural and parliamentary relations between the two neighboring nations.
Qalibaf said that Iran attaches high importance to its ties with Pakistan and development of relations between the two countries is very important.
He said that fortunately, Iran-Pakistan Parliamentary Friendship Group has been formed in a bid to help strengthen ties between the two countries through bilateral consultation and cooperation as well as in regional and international forums. 
Sanjrani, for his part, stressed the continuation of bilateral talks and Tehran-Islamabad parliamentary consultations.
The Pakistani top lawmaker made it clear that Iran's preventive measures and implementation of health guidelines in fighting coronavirus is important.
"Unity and amity among Islamic countries in the international forums will have a very important impact in the global arenas," he said.