2021-April-21 18:35
Politics
2021-February-17  13:43
Rouhani Calls for Transfer of Iran's Assets to Swiss Financial Channel
TEHRAN (FNA)- Iran's President Hassan Rouhani urged the necessary moves to be taken for transferring the country's revenues to the Swiss financial channel, stressing that the joint projects that have been halted due to the US pressures should become operational.
Rouhani said in a phone contact with his Swiss counterpart Guy Parmelin that key measures have to be taken to pave the way for transferring Iran's funds blocked in various countries, and noted that joint projects that have been stopped because of Washington's bullying policies should resume operation.  
He described Tehran-Bern relations as deep, noting that the mutual ties should be promoted.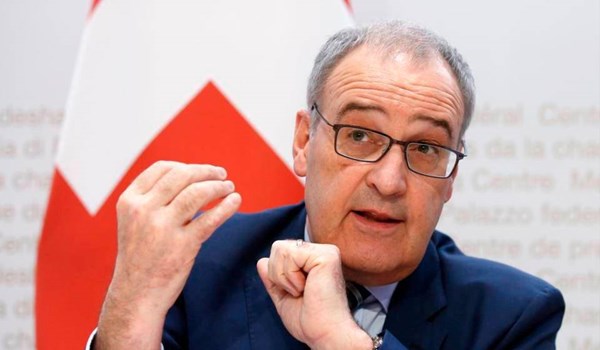 Swiss President Guy Parmelin
Guy Parmelin, for his part, said that Switzerland will try to transfer Iran's assets in other states to the financial channel.
In relevant remarks in February 2020, Iranian Foreign Minister Mohammad Javad Zarif said the new Swiss-launched payment mechanism which allows drugs to be sent to Iran is no indication of Washington's good will.
"Actually, the channel is short of implementation of the International Court of Justice's decree which ordered the US not to prevent transfer of food and drugs to Iran," Zarif told reporters in Tehran on Monday February 3, 2020.
"Therefore, it is a very small step. The Swiss government has made efforts and we appreciate it but this is neither a sign of the US good will nor even the smallest step to implement its undertakings based on the ICJ's temporary order, let alone the nuclear (undertakings)," he added.