2021-April-21 19:45
Politics
2021-February-17  15:18
Tehran, Ankara Pursue Syrian Peace Process via Diplomatic Ways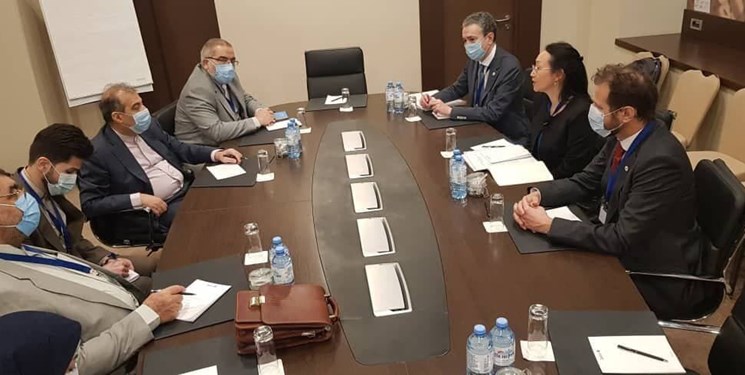 TEHRAN (FNA)- Iranian and Turkish political delegations met and talked in Russia to advance the Syrian peace process through diplomatic efforts.
Iran's diplomatic delegation, led by Foreign Minister's Senior Assistant for Special Political Affairs Ali-Asghar Khaji, is in the Russian resort city of Sochi to attend expert meeting of the format countries in the context of Syria peace talks.
The Iranian and Turkish delegations discussed the status quo in Idlib, East of Euphrates, and the latest developments in the Kurdish region of Syria, as well as the peace process in the country, highlighting the Syrian Constitutional Committee and dialogue.  
They emphasized that there is no military settlement to the Syrian crisis and that the standoff can only be resolved through dialogue.
In a relevant event on Tuesday, Khaji met and talked with UN Special Envoy for Syria Geir O. Pedersen on the latest developments in Syria and expressed Iran's support for the UN efforts on the issue.
The Iranian delegation arrived in Moscow on Monday to take part in the expert meeting of Astana format countries on Syria.
Deputy foreign ministers of Turkey, Russia, and Iran, as well as representatives of the Syrian government and the opposition, have attended the 15th Astana talks in presence of Pedersen.
The participants exchanged views on the political process of Syria, noting that the Syrian Constitutional Committee must be active to this end.
The UN diplomat, for his part, thanked Iran for supporting him.
He called for a collective approach in a bid to resolve the Syrian crisis, and stressed building trust among Syrian sides and the international players.