2021-April-21 18:50
Politics
2021-February-17  19:43
Tehran, Ankara, Moscow Condemn Israel's Attacks on Syria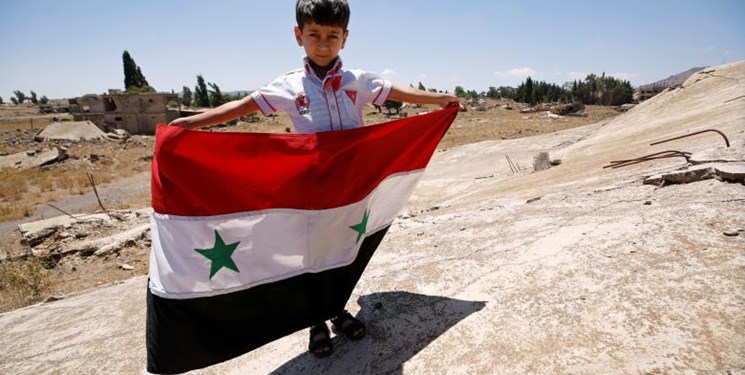 TEHRAN (FNA)- Iran, Russia, and Turkey condemned the military attacks of the Israeli regime against Syria, and stressed the continuation of ceasefire in the Northwestern Idlib province.
In their final statement issued that the end of the 15th Astana-format meeting on Syria, the three countries deplored Israel for its continuous military attacks on the Syrian soil, undermining the country's sovereignty and threatening the regional stability, Sputnik reported.
"Representatives of the Islamic Republic of Iran, the Russian Federation and the Republic of Turkey, as the Astana format guarantor states, condemned Zionist regimes' continuing military attacks in Syria, which violate international law and international humanitarian law, which undermine the sovereignty of Syria and neighboring nations, and which threaten stability and security in the region, and called for ceasing the attacks," the statement read.
In a relevant meeting earlier on Wednesday, Iranian Foreign Minister's Assistant for Special Political Affairs Ali Asghar Khaji held talks with the Russian President's Special Envoy for Syria Alexander Lavrentiev on the Syrian situation and peace process.
Khaji and Lavrentiev exchanged views on the latest developments in Syria and the pursuit of the peace process in the country as well as the political settlement of the crisis.
Iran's diplomat explained the outcome of his recent visit to Damascus, and underlined the necessity of fighting terrorism in Syria and helping the progress of the country's political situation within the framework of the Constitutional Committee.
The Russian diplomat, for his part, stressed the need for further coordination between Tehran and Moscow on the settlement of the Syria crisis.
Also in a relevant meeting on Wednesday, the Iranian and Turkish delegations discussed the status quo in Idlib, East of Euphrates, and the latest developments in the Kurdish region of Syria, as well as the peace process in the country, highlighting the Syrian Constitutional Committee and dialogue.  
They emphasized that there is no military settlement to the Syrian crisis and that the standoff can only be resolved through dialogue.
On Tuesday, also, Khaji had met and talked with UN Special Envoy for Syria Geir O. Pedersen on the latest developments in Syria and expressed Iran's support for the UN efforts on the issue.
The Iranian delegation arrived in Moscow on Monday to take part in the expert meeting of Astana format countries on Syria.