2021-March-3 22:15
Economy
2021-February-18  17:16
Iranian President Inaugurates 4 Major Industrial, Mining Projects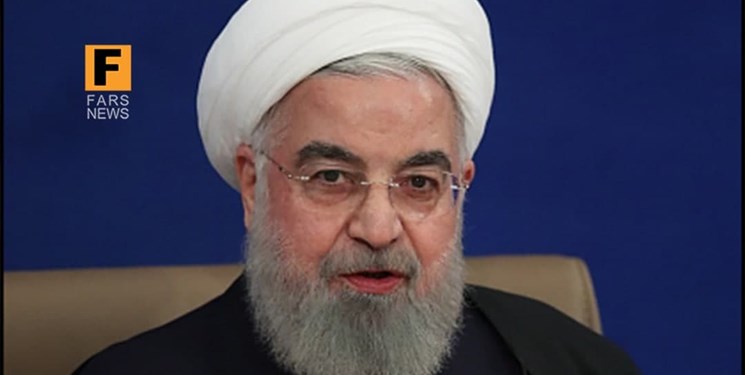 TEHRAN (FNA)- Iranian President Hassan Rouhani inaugurated 4 major industrial and mining projects in 3 provinces across the country on Thursday.
The ceremony held via video conference was attended by the Minister of Industry, Mine, and Trade Alireza Razm Hosseini.
The projects include three projects in mining industries in Hormozgan and Kerman provinces and an export terminal project for agricultural products in Mazandaran province.
Also, the first phase of a pelletizing plant with a production capacity of 2.5 million tons per year came on stream in the Southern port city of Bandar Abbas, Hormozgan province, on Thursday.
According to Khalil Qassemi, the head of Hormozgan Industries, Mining and Trade Organization, the first phase of Maad Koush Iron Ore Pelletizing Company has been developed by an investment of 23.2 trillion rials and has created 360 direct job opportunities.
The pelletizing unit is part of a two-phase project with a total capacity of 5 million tons of pellets per annum.
Iran extracted 64.27 million tons of iron ore during the past Iranian calendar year (ended on March 19, 2020).
In its outlook plan for the Iranian calendar year 1404 (2025-2026), Iran has envisaged production of 55 million tons of steel per annum, and to achieve this target the country requires to extract 160 million tons of iron ore concentrates.