2021-March-3 21:37
Economy
2021-February-19  15:42
Trucks' Trip to Afghanistan Resumed via Dagharoun Border Crossing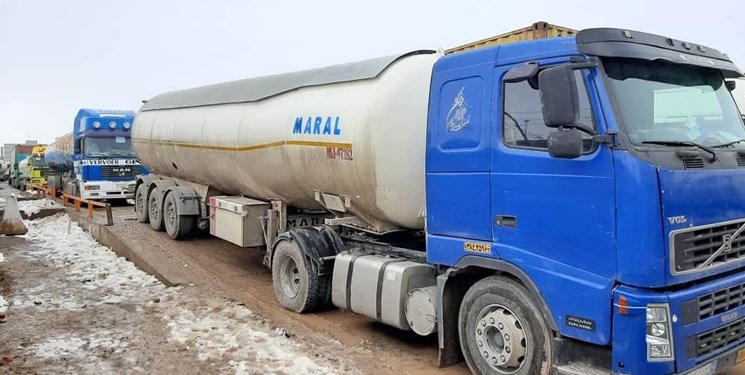 TEHRAN (FNA)- An official in Khorassan Razavi province said that a number of trucks have resumed commutation through the Dogharoun border of Iran to Islam Qala customs in Afghanistan.
Mohsen Nejat said on Thursday that the road was opened for trucks to transit products to Afghanistan via Dogahroun border crossing.
He added that Iran is prepared to dispatch heavy vehicles to clear the incident area of last week's tanker explosion in Herat province.
A fuel tanker exploded at the Islam Qala crossing causing a massive fire that consumed more than 500 trucks carrying natural gas and fuel.
In relevant remarks, Mohsen Nejat told FNA on Sunday, "The Iranian firefighters and rescue workers have been deployed at the fire area since yesterday and the fire has been extinguished."
He added that the governor of Khorassan Razavi province and the governor of Herat held a meeting at the bordering areas last night.
Nejat said that the huge fire at Islam Qala customs office did not inflict any damage on the people and equipment on the Iranian side of the border, noting that the Iranian rescue workers and emergency units in Khorassan Razavi were also in full alert since Saturday as a precautionary measure.
Meanwhile, Governor of Herat Province in Afghanistan Seyed Vahid Qatali said on Monday that 98% of the huge fire which had engulfed the customs office in Islam Qala has been put out in cooperation with Iran.
"Immediately after the fire broke out in Herat customs office, the President, First Vice President and National Security Advisor of Afghanistan ordered necessary measures to be taken in coordination with Iran in Herat province, and the huge fire was controlled with efforts of the officials in both Herat and Mashhad (in Northeastern Iran) provinces," Qatali told reporters on Monday.  
He added that 2,500 vehicles were on parked in the fire zone at Islam Qala customs office at the time of the incident, adding that the fire was caused due to a technical problem in a gas tanker.
He said 85% of the vehicles were taken away from the area in cooperation with Iran, while the remaining vehicles burned.
Qatali voiced gratitude to the Islamic Republic of Iran, and said, "Extinguishing the fire at Herat customs office was beyond the capabilities of the local administration of Herat. At present 98% of the fire has been put out." "The fire will be extinguished completely by the end of Monday."
He added that only 17 people were injured in the fire incident at Herat customs office, 5 of whom were transferred to Iran for treatment.