2021-April-21 19:46
Politics
2021-February-21  13:12
Tehran, Moscow Underline Further Cooperation on Regional Issues
TEHRAN (FNA)- Iran's Ambassador to Russia Kazzem Jalali and Russian President's Special Envoy for the Middle East and Africa Mikhail Bogdanov stressed cooperation and consultations about regional issues.
Jalali and Bogdanov on Saturday talked on bilateral ties, and the latest developments in the region including Syria, Yemen, and Palestine.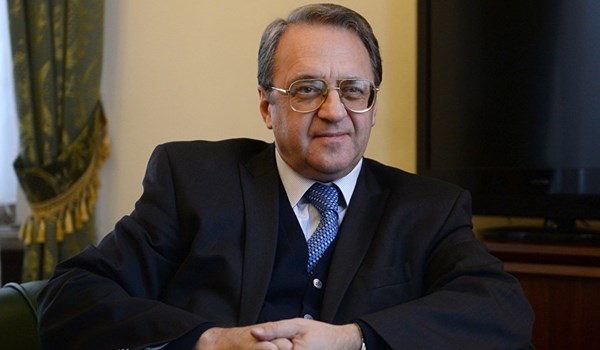 Mikhail Bogdanov
The two diplomats stressed the need for continuation of contacts and visits for exchanging views.
In relevant remarks last week, Kazzem Jalali called for bolstering media relations between Russia and Iran to ensure reliability of the news by both sides.