2021-February-26 07:12
Economy
2021-February-21  18:11
VP Highlights Bashamq Border Crossing's Role in Iran's Economy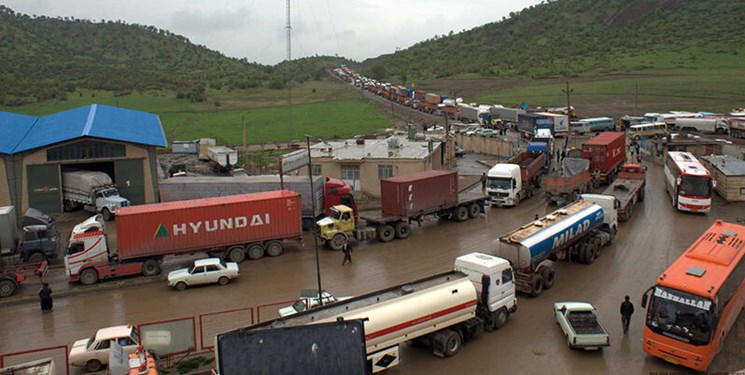 TEHRAN (FNA)- Iran's First Vice President Es'haq Jahangiri hailed Bashmaq crossing border in Western Kurdistan province for playing a key role in export and import of goods.
Jahangiri said on Saturday that Bashmaq border crossing is one of the key borders, adding that it plays an effective role in the country's economic programs including import and export of goods.
He expressed hope that very soon the infrastructure needed for the Bashmaq border will be built to become a model border in the country.
Deputy of Iran Road Maintenance and Transportation Organization, Khodadad Moqbeli, also said during the ceremony that the development of Bashmaq border can develop the commercial activities in Kurdistan province and the country.
Back in October 2020, Director General of Bashmaq Customs House Farid Haqpanah announced that Iranian businessmen and passengers resumed traveling to the Iraqi Kurdistan.
"According to the border affairs director of the other side and based on guidelines of Ministry of Regional Affairs of Iraqi Kurdistan, Iranians can enter that with an official passport (with at least six months validity date) through the three official borders of Bashmaq in Marivan, Haji Imran in Piranshahr and Parviz Khan in Qasr-e Shirin," Haqpanah said.