2021-February-28 15:45
Politics
2021-February-22  12:13
Spokesman Dismisses Direct Talks with US on Prisoners Release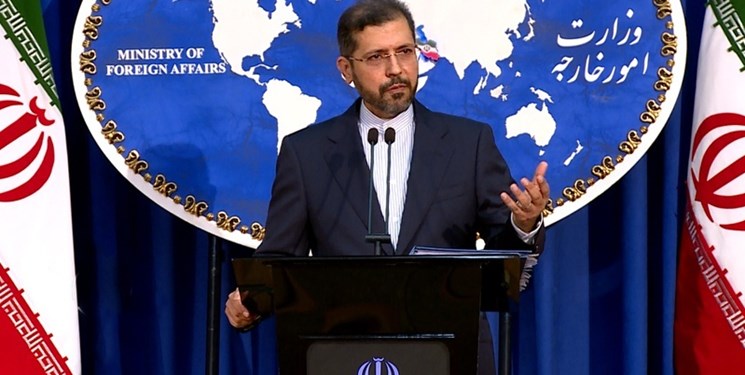 TEHRAN (FNA)- Iran's Foreign Ministry Spokesman Saeed Khatibzadeh ruled out any direct talks between Iran and the US officials on any issue, including prisoners swap, but meantime stressed Tehran's efforts to free its nationals that are in American jails illegally.
"The news of direct dialogue between Iran and the US is not true," Khatibzadeh said in reaction to a claim by the US national security advisor about direct talks with Tehran over the release of American prisoners.
Yet, he stressed that the release of Iranian prisoners in the US, who are being kept in dire conditions, is a priority for Tehran.
"Some messages have been received from new US administration through its interests section in Iran (Swiss embassy) and some foreign ministers from other countries to pursue this issue," the spokesman noted.
In relevant remarks in May 2020, Iranian Foreign Minister Mohammad Javad Zarif said that exchange of prisoners between Tehran and Washington would not require any negotiations between the two sides as it could be done via the Swiss embassy which represents the US interests in Iran.
"There is no problem in exchange of prisoners and detainees between Iran and the US and we do not need negotiations and we will not hold any negotiations with the US at all," former Rapporteur of the Iranian Parliament's National Security and Foreign Policy Commission Seyed Hossein Naqavi Hosseini quoted Zarif as saying at a session at the legislature.
He said that the Iranian foreign minister had also underlined that the prisoner swap between Iran and the US can be carried out in coordination with the Swiss embassy.