2021-February-28 16:04
Society_Culture
2021-February-22  15:55
Official: Iran to Announce Final Report on Ukrainian Plane Crash in Near Future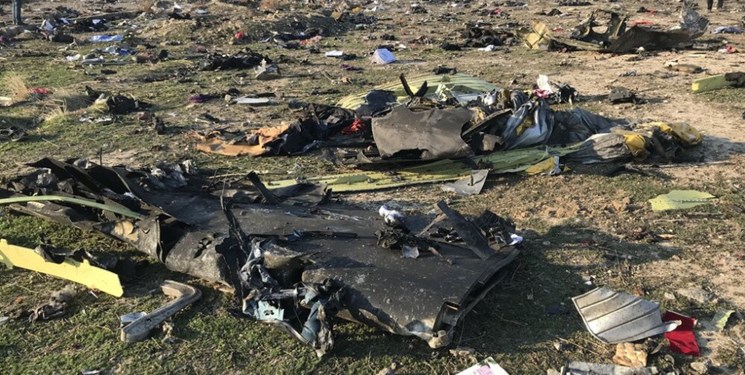 TEHRAN (FNA)- Head of the Civil Aviation Organization of Iran (CAOI) Touraj Dehqani Zanganeh said that a final report on the Ukrainian Boeing crash will be announced to the public in the coming weeks.
"Based on Annex 13 to Chicago Convention, the report has been sent to the four countries involved in the incident, and they have 60 days to give their final opinion," Dehqani Zanganeh said, adding that next Saturday (February 27) the 60-day opportunity expires, then the CAOI can release the final report to the public.
Referring to Ukraine's claim that the CAOI has not given a clear answer to questions of the Ukrainian government, he stressed that all technical and specialized questions on the incident had been answered.
In relevant remarks in January, Iran's Foreign Ministry Spokesman Saeed Khatibzadeh said that the artificial pressures of bankrupt elements who seek to politicize the issue of Ukraine's crashed plane will not put Iran in bottleneck, and criticized Kiev for lack of cooperation.
"The approach of a few countries and the intervention of some known bankrupt elements show that they seek to politicize this issue and do not seek to resolve it," Khatibzadeh said on Monday January 11, stressing that Tehran will not be captivated by these moves despite Ukraine's non-cooperative approach on the issue.
"We had good talks in two rounds with Ukraine, where technical issues were discussed," he said, adding, "The third round was scheduled for November 2020 in Ukraine, but despite numerous follow-ups, the Ukrainian side has not yet specified the exact date."
"Iran raised the issue of payments in two rounds of talks with Ukraine, and the Ukrainian side did not cooperate," the spokesman went on to say.
"Iran, as a responsible government and in a technical and independent framework, will pursue and respond to the issue," he stated, adding, "We are accountable to the victims and international organizations."
A Ukrainian Boeing 737 passenger plane was accidentally shot down by an Iranian rocket near Tehran on January 8, 2020.
It happened after the US terrorist attack against motorcade of Lieutenant General Qassem Soleimani, late anti-terror Commander of the Islamic Revolution Guards Corps (IRGC) Qods forces and his companions near Baghdad airport on January 3, 2020.
Iran reciprocated the US terrorist operation by hitting the US Ain al-Assad airbase in Iraq.
Commander of the IRGC Aerospace Force Brigadier General Amir Ali Hajizadeh admitted that human error had caused the incident.