2021-June-16 22:28
Politics
2021-February-22  16:02
Rouhani: Unity of Sanctioned Nations Only Way to Counter US Illegal Moves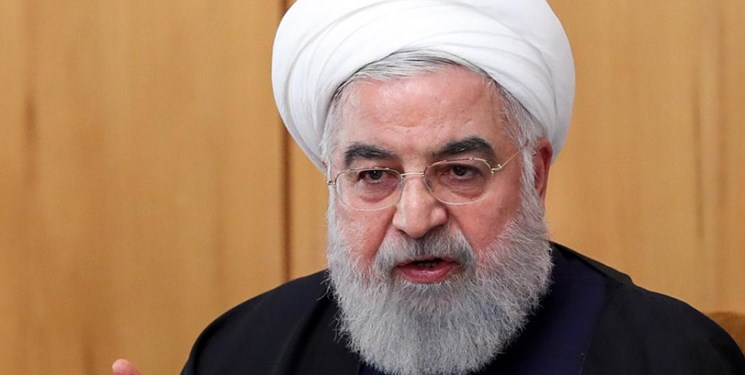 TEHRAN (FNA)- Iran's President Hassan Rouhani said that the only way to confront the US illegal measures is unity and solidarity among the sanctioned countries.
Rouhani, in a phone call with his Turkish counterpart Recep Tayyip Erdoğan, said that the countries that have been sanctioned by the US have no way but to get united to thwart these sanctions.
He voiced his support for Turkey against the US sanctions and underlined strengthening cooperation between Tehran and Ankara for countering common threats.
Rouhani called for implementation of the agreements of the 6th Meeting of the Turkey-Iran High Level Cooperation Council and expressed Iran's readiness to host the 28th Session of the Iran-Turkey Joint Economic Commission.
He highlighted Iran-Turkey-Russia cooperation to solve the Syrian crisis.

Recep Tayyip Erdoğan
President Erdoğan, for his part, stressed expanding mutual ties, holding the joint commission meeting, promoting trade ties, and holding effective talks for strengthening the regional peace and security.
He also stressed the usage of all capacities to remove the cruel and illegal US sanctions.
In relevant remarks in December last year, Iran's Foreign Minister Mohammad Javad Zarif strongly condemned the US unilateral sanctions against Turkey's defense industry, and voiced the Islamic Republic's solidarity with the Turkish government and nation.