2021-March-5 07:57
World
2021-February-23  15:15
China Dismisses West's 'Slanderous' Claims of Genocide Against Uighurs as 'Political Hype'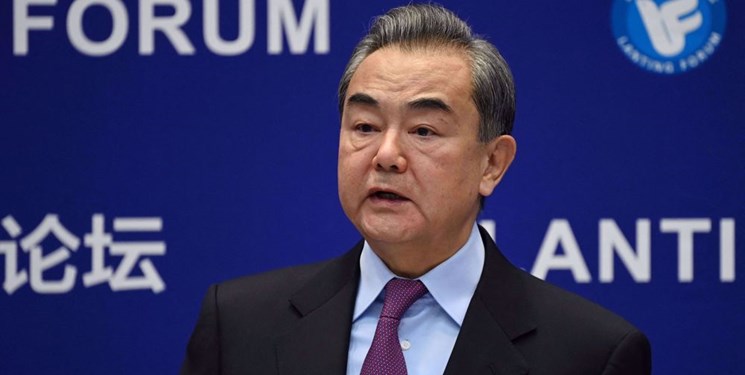 TEHRAN (FNA)- China dismissed as "slanderous" allegations made by Western countries that Beijing is committing "genocide" against the Muslim Uighur minority in Xinjiang, inviting the United Nations High Commissioner for Human Rights to visit the region.
Addressing the UN Human Rights Council in Switzerland's Geneva on Monday, China's Foreign Minister Wang Yi said there were 24,000 mosques in Xinjiang, where people of all ethnic groups also enjoyed labor rights, presstv repored.
"These basic facts show that there has never been so-called genocide, forced labor, or religious oppression in Xinjiang," Wang added.
"Such inflammatory accusations are fabricated out of ignorance and prejudice, they are simply malicious and politically-driven hype and couldn't be further from the truth," he stated.
Western governments have alleged that at least one million Muslims have been forced into camps in the autonomous Xinjiang region.
Beijing vehemently denies reports that Uighurs are unfairly treated and says it is addressing underdevelopment and a lack of jobs in heavily Uighur areas such as Xinjiang.
Chinese officials have also characterized the camps as "vocational education and employment training centers" for "criminals involved in minor offenses".
Wang noted on Monday that China was taking counter-terrorism measures in accordance with the law and that Xinjiang enjoyed "social stability and sound development" after four years without any "terrorist case".
Wang also stressed that China welcomed human rights scrutiny from the UN.
"The door to Xinjiang is always open. People from many countries who have visited Xinjiang have learned the facts and the truth on the ground. China also welcomes the High Commissioner for Human Rights to visit Xinjiang," he added, referring to the UN Rights Chief Michelle Bachelet.
British Foreign Secretary Dominic Raab told the same forum earlier on Monday that torture, forced labor, and sterilizations were taking place against Uighurs on an "industrial scale" in Xinjiang.
Germany's Foreign Minister Heiko Maas also stated that "the arbitrary detention of ethnic minorities like the Uighurs in Xinjiang" required attention.
Moreover, Mevlut Cavusoglu, Turkey's top diplomat, told the Geneva forum, "We expect transparency on this issue while respecting China's sovereignty and territorial integrity."
Last month, the administration of US President Joe Biden endorsed a last-minute declaration by the administration of ex-President Donald Trump that accused China of committing "genocide" in Xinjiang.
The mostly Muslim-Turkic ethnic group of Uighurs, which makes up about 45 percent of the population in Xinjiang, has long accused the government in Beijing of cultural, religious, and economic discrimination.
China rejects the accusation and, in turn, accuses what it describes as exiled separatist groups of planning attacks in the resource-rich Xinjiang, which is strategically located on the borders of Central Asia.
Also on Monday, Canada's parliament unanimously approved a non-binding motion, saying that China's treatment of the Uighur Muslim minority in Xinjiang constituted "genocide".
The motion was also amended just ahead of the vote to urge the International Olympic Committee to move the 2022 Winter Olympics from Beijing if the alleged treatment continued.
The motion, brought by the opposition Conservative Party, is putting pressure on Liberal Prime Minister Justin Trudeau's government, which abstained from the vote, to get tougher on China.
"We can no longer ignore this. We must call it for what it is — a genocide," Conservative lawmaker Michael Chong stated.
China's Ambassador to Ottawa Cong Peiwu rejected the accusation of genocide.
"Western countries are in no position to say what the human rights situation in China looks like," Cong announced in an interview before the vote,  adding, "There is no so-called genocide in Xinjiang at all."
The motion comes as diplomatic relations between Canada and China have been strained over the arrest of two Canadian citizens in China for espionage.
Michael Kovrig and Michael Spavor, who were arrested in China in December 2018, were charged with suspected espionage in June last year.
Their arrest came soon after the financial director of Chinese telecommunications giant Huawei, Meng Wanzhou, was taken into custody in Canada on a United States warrant.
Last year, the Chinese mission announced Meng's apprehension was the true instance of arbitrary detention and described her case as "a grave political incident concocted by the United States to suppress Chinese high-tech enterprises and Huawei, and Canada is its accomplice".