2021-April-21 17:42
Politics
2021-February-24  12:07
Tehran, Dushanbe Underline Security Cooperation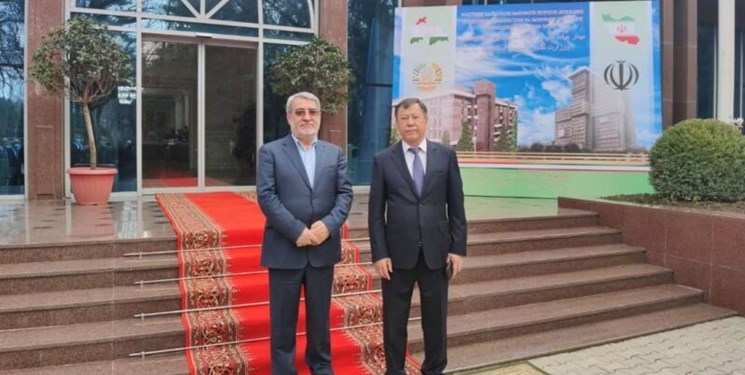 TEHRAN (FNA)- Iran and Tajikistan called for mutual cooperate in fighting terrorism, organized crimes, drug-trafficking, and cybercrimes, stressing that insecurity in the region is the outcome of foreign interference.
Iran's Interior Minister Abdolreza Rahmani Fazli and his Tajik counterpart Ramazon Rahimov urged the necessity of mutual cooperation in various security-related fields and underscored the role of regional nations in these areas.
Rahmani Fazli said terrorism, human trafficking, drug trafficking, and insecurity in West Asia are mostly created by foreign countries.  
He referred to the 42 years of Iranian nation's resistance against foreign pressures and conspiracies, noting that most of the incidents around Iran stem from the anger of foreign countries with Iran's resistance, independence, stability and security with no need for foreigners.
The Iranian minister highlighted political, social, cultural, historical, and linguistic commonalities between Iran and Tajikistan, saying that the Iranian and Tajik nations demand for expansion of ties.
Ramazon Rahimov, for his part, expressed readiness to cooperate with Iran in security fields, saying, "Experience has proven that countering terrorism, organized crimes, drug trafficking, and cybercrimes is not possible without cooperation with other countries."  
In relevant remarks in December last year, Iranian Envoy in Dushanbe Mohammad Taqi Saberi and Tajik officials discussed implementation of the joint Iran-Tajikistan economic decisions and promotion of cooperation between the two friendly nations in various fields.
Saberi wrote on his Twitter account that he had a meeting with General Director for Pamir Energy (PE) of the Republic of Tajikistan Daler Jumaev during which bilateral relations, especially cooperation in the field of water and energy, as well as the implementation of the decisions of the Follow-up Committee of the Joint Economic Commission of Iran and Tajikistan were discussed.