Economy
2021-February-24  14:39
CBI Governor Says Seoul to Release $1bln of Frozen Assets, Warns of Tough Action against Further Delay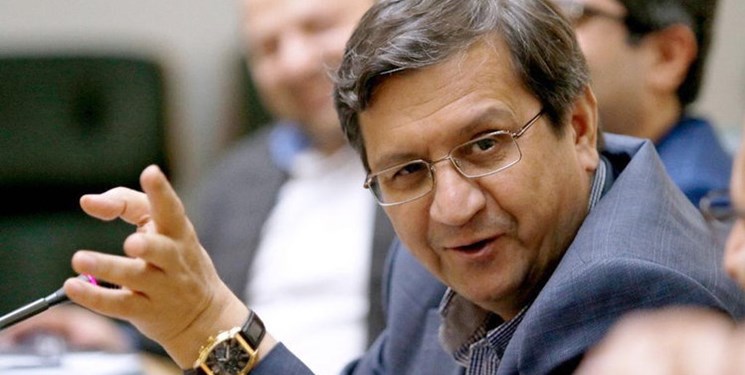 TEHRAN (FNA)- Governor of the Central Bank of Iran (CBI) Abdolnasser Hemmati announced on Wednesday South Korea is to unfreeze one billion dollars of his country's blocked assets in Korean banks, but meantime warned of Tehran's countermeasures in case Seoul procrastinates releasing Iran's frozen assets that amount to $7 bln.
"In talks with the South Korean ambassador, it was decided how to make use our (blocked) resources," Hemmati told reporters in Tehran after a cabinet meeting today.
"We issued the payment order and if they do not pay it, we will adopt our (counter)measures," he added.
Hemmati explained that $7bln of the CBI's assets have been blocked in South Korea, and added, "We start with (the payment of) $1bln now. The payment will be in cash which will be transferred to our banks."
Earlier this week, Hemmat and South Korean Ambassador to Tehran Yu Jang Hian agreed on how to transfer and spend Iran's frozen assets in the banks of the East Asian country.
In a meeting held at the request of South Korean embassy in Tehran, Hemmati welcomed the approach by South Korea, reiterating, "Iran, however, would stand up for its rights regarding damages caused by non-cooperation by Korean banks in recent years."
"The Islamic Republic of Iran has been denied to use its assets with [South] Korean banks, due to those banks' full cooperation with the US maximum pressure against Iran," he continued.
Yu Jang Hian, for his part, said that his government is ready to take any measure required to transfer all Iran's assets in South Korea and there was no cap or limitations.
During the meeting, an agreement was reached on transfer of Iran's assets to specified destinations and CBI's decision on amount of the transfer and destination banks.
In relevant remarks in mid-February, Iran's Vice-President for Legal Affairs Laya Joneidi said that if diplomatic ways fail to relieve frozen assets from South Korea, the country will initiate proceedings with international courts to get access to its money.
Joneidi said that if diplomacy does not work with regards to unfreezing the crude money in the banks of Seoul, the Islamic Republic will take recourse to international courts to unblock its assets.  
She noted that preparatory works for taking legal actions have been carried out.
"The US is also trying to block Iran's assets in Europe in a bid to enforce the verdicts of its domestic courts against Iran," the official went on to say.