2021-April-20 12:34
Politics
2021-February-24  18:29
Commander: Iran Able to Manufacture Different Types of Drones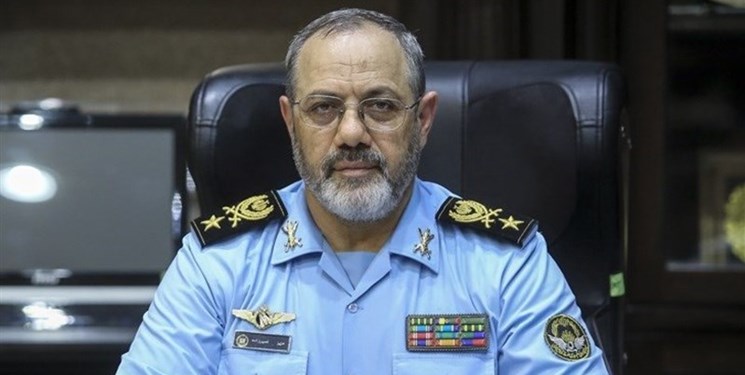 TEHRAN (FNA)- Commander of the Islamic Republic of Iran Air Force (IRIAF) Brigadier General Aziz Nasirzadeh on Wednesday stated that the country is capable of manufacturing different types of drones, adding that new drones are due to be produced in future.
"Today, we have reached full maturity and skills in building various types of drones used for combat, reconnaissance and electronic warfare missions, and we have developed the technologies needed for making various types of drones based on needs, and we have on agenda production of other types of drones in future," General Nasirzadeh said, visiting the Kaman 22 drone production project.
"Kaman 22 drone enjoys combat, optical and electronic warfare equipment and is designed based on the operational requirements of the Air Force and is in the final stages of production," he added.
"Kaman 22 drone is the first wide-body combat drone in the country and is capable of carrying all types of cargos with very high flight durability of more than 24 hours and a range of 3,000 km, which has the ability to identify, monitor and collect information and images from distant targets. Carrying all kinds of smart ammunition it will give the Air Force a high combat capability," General Nasirzadeh said.
In relevant remarks last month, General Nasirzadeh had said that Iran's Army is going to unveil new drones in the near future.
"UAVs are among the most basic equipment required by armed forces all over the world," Nasirzadeh said.
The commander said that Iran's Army Air Force is fully prepared to respond to any possible threat by the enemies.
He went on to say that in the drills staged in early January, new equipment and tactics were tested.