2021-April-22 21:44
Politics
2021-February-25  14:01
Iran Raps Netanyahu for Resorting to Bigoted Lies to Promote Iranophobia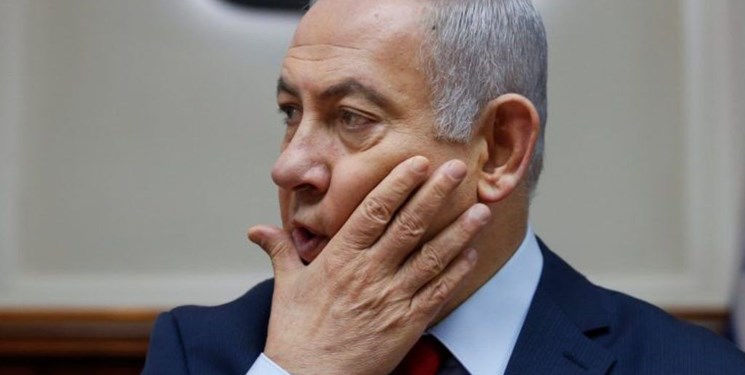 TEHRAN (FNA)- The Iranian foreign ministry lashed out at Israeli Prime Minister Benjamin Netanyahu for raising allegations against Iran, saying he has now resorted to "bigoted lies" to conjure Iranophobia.
"Angry at losing his dupe in the White House, Netanyahu resorts to bigoted lies to conjure racist Iranophobia," Iranian Foreign Ministry Spokesman Saeed Khatibzadeh wrote on his twitter page on Wednesday.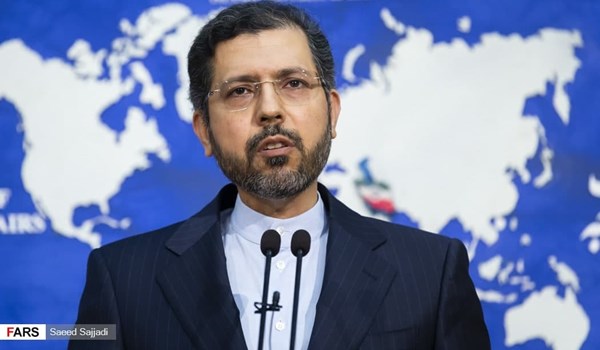 He said that irked by the failure of his plots against Iran, which has opposed the regime's occupation and oppressive policies, Netanyahu is now seeking in vain to demonize Iran.   
"It must really hurt that his anti-Iran plots have come to naught yet again," Khatibzadeh said, adding, "From saving Jews to opposing occupation, Iran has always fought oppressors. History doesn't lie."  
The remarks came a day after Netanyahu, a major influence on former President Donald Trump's decision to withdraw from the Iran accord in 2018, said Israel will not rely on efforts to return to the 2015 nuclear deal with Iran. 
"With or without an agreement, we will do everything so [Iran isn't] armed with nuclear weapons," he added.  
Israel's allegations against Iran comes as the Tel Aviv regime is widely believed to be the sole possessor of nuclear weapons in the Middle East. Israel maintains a policy of deliberate ambiguity over its nuclear work and has defied calls to put its atomic activities under the surveillance of the UN nuclear watchdog.  
Trump, who described himself as the most Israeli friendly US president ever, withdrew the US from the Iran nuclear deal, officially known as the Joint Comprehensive Plan of Action (JCPOA) in may 2018, in a move criticized by the international community but embraced by Israel.  
Iran fully remained committed to the JCPOA for a year even after the US withdrawal, its reimposition of sanctions and its threats against others that they should follow US suit or face punitive measures.  
In response to the US measures, Iran took a series of steps in May 2019 to gradually suspend some of its commitments based on the legal mechanism stipulated in Articles 26 and 36 of the JCPOA. 
In its latest move, Iran announced on Tuesday that it had suspended implementation of the Additional Protocol to the nuclear Non-Proliferation Treaty Safeguards Agreement, which allowed the International Atomic Energy Agency (IAEA) to carry out short-notice inspections of the country's nuclear facilities, after the US failed to lift the sanctions by a deadline of February 23 set by Tehran.  
Despite a halt to the implementation of the Additional Protocol, Iran has pointed out that it will keep implementing its commitments under the NPT Safeguards Agreements and will continue cooperation with the IAEA.