2021-April-20 12:34
Politics
2021-February-25  19:25
Iran Hopes for Establishment of Sustainable Peace in Yemen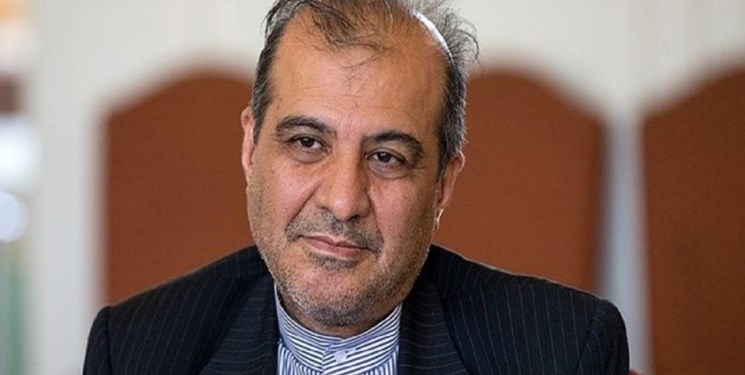 TEHRAN (FNA)- Iranian Foreign Minister's Senior Assistant for Special Political Affairs Ali Asqar Khaji expressed the hope that the Saudi-led coalition and its western backers would change their approach to establish sustainable security in Yemen.
Khaji made the remarks in a phone conversation with Sweden's Special Envoy for Yemen Peter Semneby.
He added that the visit of United Nations Security Council by the Special Envoy for Yemen Martin Griffiths to Tehran had positive achievements.
Khaji also hoped that the change in approach, materialization of ceasefire, and removing the siege would improve lives of the Yemeni people.
The two politicians discussed recent developments in Yemen crisis, especially the issue of supporting the UN plan.
Expressing happiness over Iran's constructive role in solving the crisis in Yemen, the Swedish representative urged Iran to continue with its efforts.
Semneby also gave some information about the Yemen peace process and the future meeting, namely the Yemen Humanitarian Response Plan, to be co-hosted by Sweden and Switzerland. 
Saudi Arabia and a number of its regional allies, supported by the West, launched the war on Yemen in March 2015, with the goal of bringing the government of ex-President Abd Rabbuh Mansur Hadi, back to power and crushing the popular Ansarullah movement.
According to the United Nations, 80 percent of Yemen's 30 million people need some form of aid or protection. About 13.5 million Yemenis currently face acute food insecurity, UN data shows.
According to the latest figures released by the UN in December last year, over 230,000 people have been killed since the onset of the Saudi-led war.
Yemeni Armed Forces and allied popular groups, led by Ansarullah movement, have gone from strength to strength against the Saudi-led invaders, and successfully defended Yemen against the aggression, leaving Riyadh and its allies bogged down in the country.