2021-April-18 14:20
Politics
2021-February-26  14:32
Iran Calls for Self-Restraint among Armenian Parties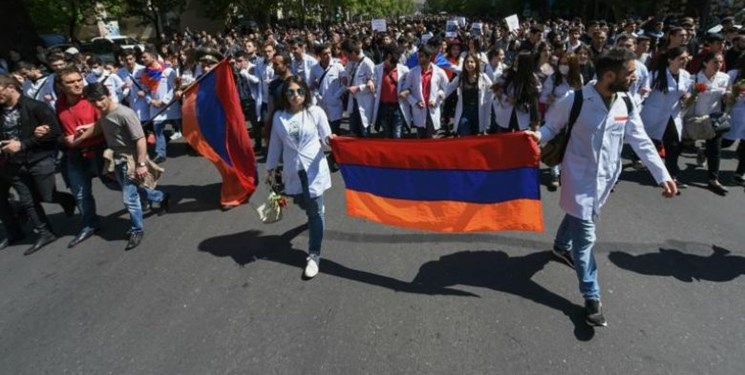 TEHRAN (FNA)- Iran's Foreign Ministry Spokesman Saeed Khatibzadeh urged all Armenian parties to exercise self-restraint.
Khatibzadeh said on Thursday that various parties in Armenia had better observe self-restraint and avoid hostility, and added that Iran is following the developments in the country closely.
Following the Armenian army's request for the resignation of Prime Minister Nikol Pashinyan, the latter called the move a military coup and announced that he would address the people at Republic Square in Yerevan.
General Staff of the Armed Forces of Armenia said in a statement that it expresses its strong protest against the dismissal of the first deputy Chief of Staff for illogical reasons, declaring that the decision was taken without considering the Armenian interests and is based on personal sentiments.
Earlier, Armenian president had removed the First Deputy Chief of Staff on the proposal of Pashinyan.
Pashinyan ordered the army to keep up its work and safeguard the country's borders.
He also called on the Chief of Staff of Armed Forces Gasparyan to resign voluntarily.
Rallies of supporters and opponents of the Armenian prime minister are underway in Yerevan.