2021-April-11 07:52
World
2021-February-27  15:46
US Intelligence Official Says Khashoggi Report 'Obviously' Will Challenge Saudi Relationship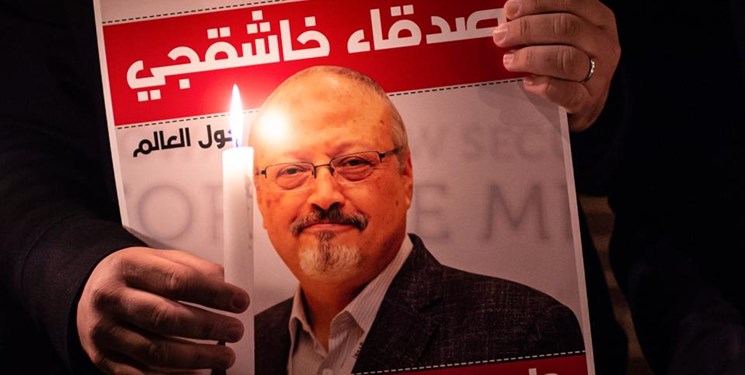 TEHRAN (FNA)- Director of National Intelligence Avril Haines said the US intelligence report implicating Saudi Arabia's Crown Prince Mohammad bin Salman (MbS) in the death of columnist Jamal Khashoggi will "obviously" challenge Washington relationship with Riyadh.
The Office of the Director of National Intelligence released a declassified report Friday finding MbS, the nation's de-facto leader, approved an operation "to capture or kill" Khashoggi in 2018.
Speaking in an interview on NPR's "All Things Considered", Haines conceded that the report could negatively impact President Joe Biden's goals to "recalibrate" the US relationship with Saudi Arabia.
"I mean, obviously, it's going to be challenging. And, you know, it's among a number of things that are challenging that the president is managing right now," Haines told NPR. 
"But I am hopeful and it certainly I know the president's view to keep the channels of communication open and to try to work through these issues," Haines stated.
"I am sure it is not going to make things easier. But I think it's also fair to say that it is not unexpected," she added when asked how the release of the report would impact her relationship with Saudi intel officials. 
"I hope we are able to continue to do work where it makes sense for us to do work and to continue to communicate as we have," she said.
In addition to the report, Secretary of State Antony Blinken announced visa restrictions against 76 Saudi individuals believed to be engaged in threatening dissidents overseas.
The Treasury Department also sanctioned Ahmad Hassan Mohammed al Asiri, former Deputy of the General Intelligence Presidency, and Saudi Arabia's Rapid Intervention Force over their roles in the killing.
Khashoggi was killed by a Saudi hit squad in October 2018 while at the Saudi Consulate in Istanbul to obtain documents for a marriage license. Turkish authorities have claimed he was strangled once he entered the consulate and was dismembered.