2021-April-17 15:26
Economy
2021-February-27  16:24
Half of Planes Purchased Under N. Deal Bogged Down As Manufacturers Shrug Off Spare Parts Supply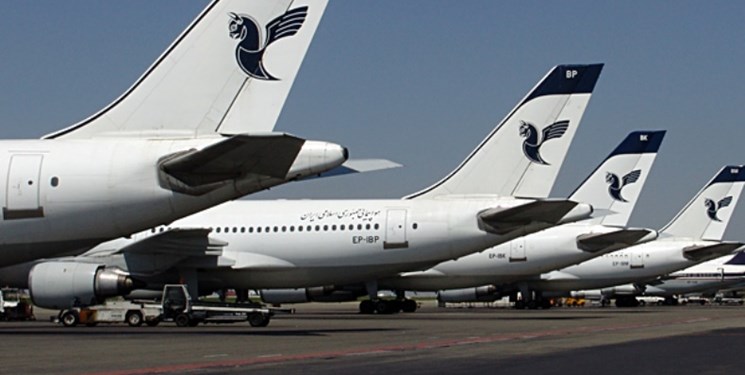 TEHRAN (FNA)- Managing Director of Iran's flag carrier (Homa) Captain Alireza Barkhor said that the airline is unable to run half of the planes that have been sold to Tehran after sanctions on Iran's aviation sector were suspended under the nuclear deal as manufacturing companies defy the terms to supply parts to the country.
"As the date for the payment of the first installment worth nearly $80 million arrives next month, IranAir is unable to pay it," Barkhor said referring to the planes bought after the Joint Comprehensive Plan of Action was clinched between Iran and 6 world countries in 2015 and further blamed sanctions as well as financial problems.
He noted that half of these post-JCPOA planes are not operating due to sanctions and lack of parts.
 The official said that even the manufacturing factories do not abide by their commitments to supply Iran with the parts of the planes.
in relevant remarks in early February, Head of Iran Civil Aviation Organization Touraj Dehqani Zanganeh said that the country has given the global aviation giant, Boeing, an ultimatum on the contract whose implementation was suspended after the US reimposed sanctions against Tehran.
"The contracts with the Airbus and ATR have been suspended but regarding the status of the Iran Air's contract with Boeing, it was announced in a letter to the company that the status of the contract should be clarified as soon as possible," Dehqani Zanganeh said.
Dehqani Zanganeh also said that 8 new planes have joined Iran's civil aviation fleet, and added that nearly double the number is waiting to enter the country.