2021-May-18 19:26
Politics
2021-February-28  13:11
FM Highlights Iran's Commitment to Iraqi Stability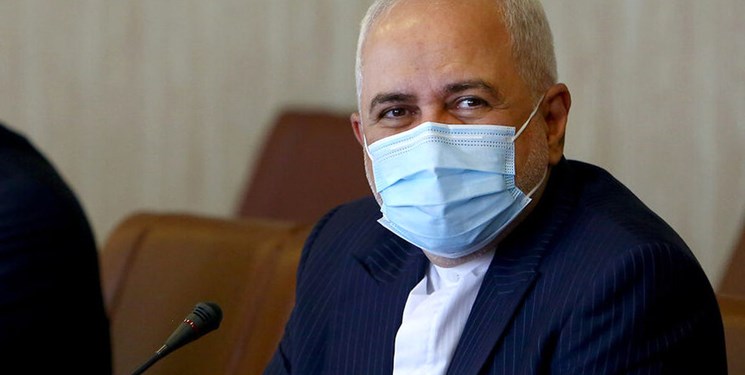 TEHRAN (FNA)- Iran's Foreign Minister Mohammad Javad Zarif stressed his country's commitment to stability in neighboring Iraq, and hailed Baghdad's efforts to bolster regional security.
Zarif wrote on his Twitter page on Saturday that he had good talks with his Iraqi counterpart Fuad Hossein, and emphasized that Iran is committed to stability in the country.
He also dismissed the US aggressive measures against the Iraqi forces.
Good meeting with Iraqi FM @Fuad_Hussein1. Discussed expansion of ties & regional & international cooperation.

I welcomed Iraq's constructive efforts for regional security, stressed Iran's commitment to Iraqi stability & rejected destabilizing US aggression against Iraqi forces. pic.twitter.com/2CZ7OnSwIX

— Javad Zarif (@JZarif) February 27, 2021
In relevant remarks on Saturday, Secretary of Iran's Supreme National Security Council (SNSC) Rear Admiral Ali Shamkhani told the visiting Iraqi foreign minister that Baghdad needs to take action to expel the US forces from Iraq in compliance with the recent parliament approval, warning that their longer stay in the country would push the entire region into crisis and chaos.
"Any delay in implementation of the Iraqi parliament approval concerning the expulsion of foreign forces from the country will escalates tensions and crisis in the region," Shamkahi said in his meeting with Fuad Hossein, stressing the need for cooperation among the regional states to cement security and stability.
He went on to say that the Iraqi people owe the current calm and security to the Source of Emulation, the prudence of government and self-sacrifices of Armed Forces and popular resistance groups.
Referring to the recent US moves in reinforcing and developing ISIL in the region, the official noted, "Iran and other anti-terrorist countries will not allow mercenary Takfiri terrorism be revived."
He also described the Yemeni war as a kind of massacre, and expressed Iran's readiness to end the war in the poor Arab country.
Fuad Hossein, for his part, said Baghdad will soon start paying its debts to Iran as a result of continued efforts of the financial and banking sectors of Iran and Iraq.
He also stressed the role of security for economic stability in the country.
The Iraqi parliament passed and approved a plan to expel foreign troops from its soil on January 6, 2019, two days after the assassination of late Commander of the Islamic Revolution Guards Corps (IRGC) Quds Force Lieutenant General Qassem Soleimani, Deputy Chairman of al-Hashd al-Shaabi Abu Mahdi Al-Muhandis and their companions in a US army terrorist attack near Baghdad airport.