2021-May-18 17:39
Society_Culture
2021-February-28  14:26
Health Official: Iran Able to Vaccinate 20mln People Per Month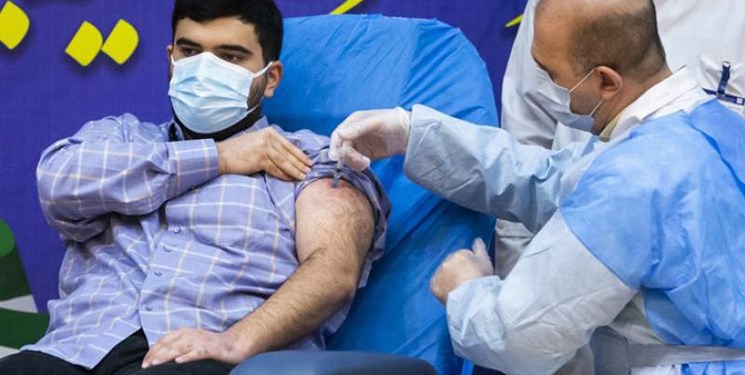 TEHRAN (FNA)- Iran's Deputy Health Minister Alireza Rayeesi said that the country's health system has the capability of vaccinating 20 million people in a month.
"There is no concern for quick vaccination, as Iran's health network is capable of vaccinating 20 million people per month," Rayeesi said on Sunday.
He ensured that all villages with over 1,000 people population currently enjoy health services.
The official noted that in addition to health houses – small local health centers, there are over 2,500 medical centers in cities and rural areas and they all connected to hospitals and specialized centers.
The deputy health minister stressed that these centers managed to conduct three rounds of COVID-19 screening all over the country and it is now extending to migrating nomad population.
In a relevant event, Iran started human trial of the second domestically produced COVID-19 vaccine on Sunday.
Human trial of the second Iran-made vaccine COV-Pars kicked off on Sunday morning on two volunteers at Tehran's Rasoul Akram Hospital.
COVIRAN made headlines as the first viable Iranian vaccine for coronavirus last month.
Developed by Razi Vaccine and Serum Research Institute, COV-Pars is an inhalable vaccine. It employs recombinant versions of the spike protein which tutors the immune system against the wild virus. This works with an adjuvant, a compound that puts frontline immune cells on battle alert to muster a robust immune response to the protein antigen.
COV-Pars is used in three stages; two intramuscular shots 21 days apart and an intranasal inhalation 30 days after the second jab.
According to the producers, this vaccine not only protects the recipients against the virus, but it prevents them from transmitting the virus to others. In other words, those who receive the COV-Pars vaccine will not need to wear a mask.