2021-May-18 19:15
World
2021-February-28  16:11
Yemeni Forces Target Saudi Soil, Including Riyadh, with 15 Drones, One Ballistic Missile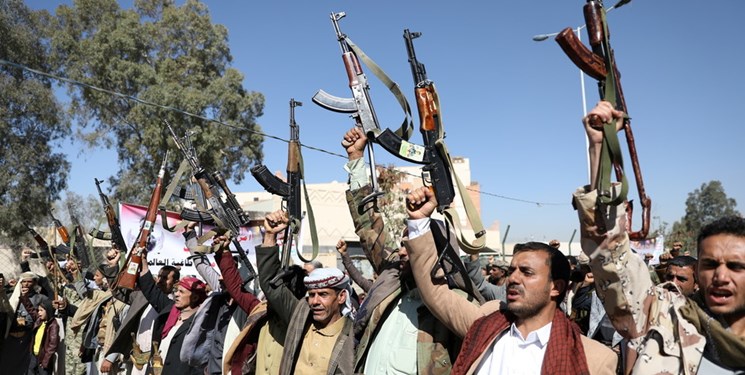 TEHRAN (FNA)- The Spokesman for Yemeni Armed Forces announced large-scale strikes on Saudi Arabia and threatened more attacks in retaliation for the Riyadh ongoing assault against the war-torn country.
"The operation was carried out with 15 drones and a ballistic missile," Brigadier General Yahya Saree stated in a press conference on Sunday, according to Al-Masirah TV channel.
He noted that the retaliatory attack "targeted sensitive areas in the enemy's capital of Riyadh".
"Our operations will continue and will expand as long as the aggression and seige on our country continues," he warned.
Saree called on the Saudi citizens to stay away from all military sites and airfields.
Senior Yemeni officials have frequently warned that retaliatory operations will continue as long as Saudi Arabia presses ahead with its deadly aggression and all-out siege.
Saudi Arabia and a number of its regional allies launched the war on Yemen in March 2015, with the goal of bringing the government of former President, Abd Rabbuh Mansur Hadi, back to power and crushing the popular Ansarullah movement. The war has taken a heavy toll on Yemen's infrastructure, destroying hospitals, schools, and factories.
The United Nations estimated in late 2020 that the war had caused as many as 233,000 deaths in Yemen since 2015, including 131,000 from indirect causes such as lack of food and deadly disease. 
According to the UN, at least 80 percent of Yemen's 30 million people need some form of aid or protection.
Ansarullah, backed by the Yemeni Armed Forces and allied popular groups, has gone from strength to strength against the Saudi-led invaders, and successfully defended Yemen against the aggression, leaving Riyadh and its allies bogged down in the county.
Several human right groups and charities have accused the Western governments of prolonging the war in Yemen by permitting the sale of weapons and military equipments to the kingdom and its allies.