2021-April-21 19:22
Politics
2021-March-1  12:02
Scores of Aircraft, Helicopters Delivered to Iran's Army Air Force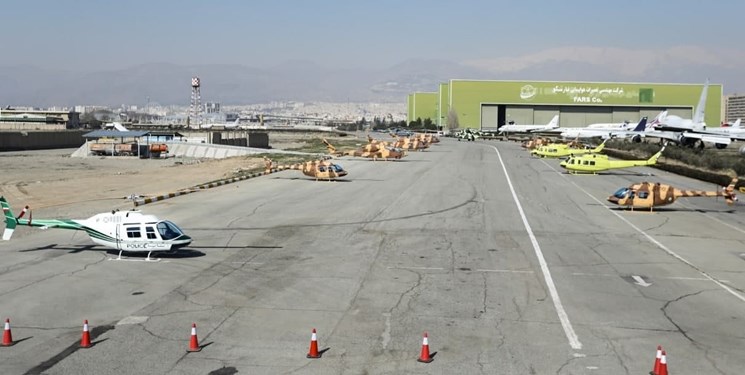 TEHRAN (FNA)- Iran's defense ministry delivered a number of aircraft, helicopters and jet engines to the Islamic Republic of Iran Air Force (IRIAF) as part of the plan to bolster the force's combat power.
The IRIAF received 10 helicopters, nine military aircraft and scores of jet engines on Monday, in a ceremony attended by Defense Minister Brigadier General Amir Hatami, Air Force Commander Brigadier General Aziz Nasirzadeh and Army Airborne Commander Brigadier General Yousef Qorbani.
The delivered equipment has been overhauled by the experts at defense ministry.
General Nasirzadeh described the IRIAF as a dynamic, innovative, and self-sufficient sector, which is completely reliable for operational purposes.
"The delivery of several planes and helicopters to the force indicates the creativity of our experts with which we have optimized and upgraded our equipment," he added.
"We will defend our country's borders in all conditions in the best way," General Nasirzadeh stressed.
In relevant remarks last week, he stated that the country is capable of manufacturing different types of drones, adding that new drones are due to be produced in future.
"Today, we have reached full maturity and skills in building various types of drones used for combat, reconnaissance and electronic warfare missions, and we have developed the technologies needed for making various types of drones based on needs, and we have on agenda production of other types of drones in future," General Nasirzadeh said on Wednesday February 24, visiting the Kaman 22 drone production project.
"Kaman 22 drone enjoys combat, optical and electronic warfare equipment and is designed based on the operational requirements of the Air Force and is in the final stages of production," he added.
"Kaman 22 drone is the first wide-body combat drone in the country and is capable of carrying all types of cargos with very high flight durability of more than 24 hours and a range of 3,000 km, which has the ability to identify, monitor and collect information and images from distant targets. Carrying all kinds of smart ammunition, it will give the Air Force a high combat capability," General Nasirzadeh said.