Economy
2021-March-3  13:35
Iran Sets Record in Exports to Turkmenistan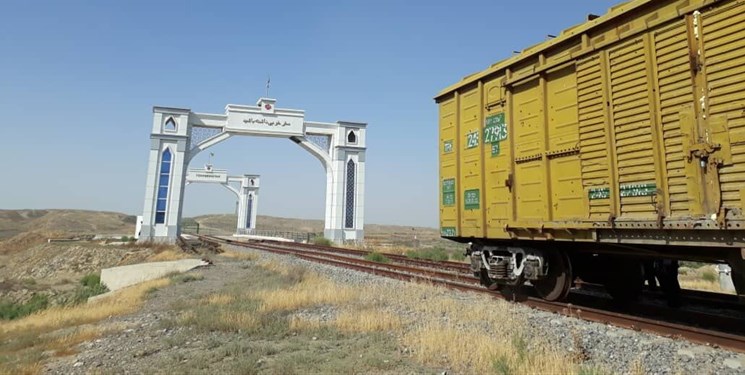 TEHRAN (FNA)- Iran's exports to its Northern neighbor, Turkmenistan, through Incheboron railway reached all time high of 220,000, an official said on Wednesday.
Director-General of Iran's North East Railway Line 2 Mohsen Etemad said that although the border was locked down for over 100 days because of coronavirus outbreak, over 220,000 tons of goods were exported to Turkmenistan through the railway.
He noted that some 100,000 tons of cement had the biggest share of exports from Golestan province to Turkmenistan, adding that steel, tiles, dates, detergent and apple were in next places.
"Iran exported nearly 144,000 tons of goods to Turkmenistan over 11 months last year, but this year, it exported around 220,000 tons of goods in just seven months," the official stated, forecasting that it would reach 300,000 tons until the end of the current Iranian year (March 20).
He said that the number of railway wagons for transportation of goods to Turkmenistan would increase to 30 from the current 20.
Incheboron is located on the route of Iran-Turkmenistan-Kazakhstan railway.
In relevant remarks in June 2020, Iranian Minister of Road and Urban Development Mohammad Eslami underlined that reliability and mutual commitments have played a key role in reopening of Iran-Turkmenistan shared border.
"With the implementation of hygienic rules, commitment, and regulations during coronavirus pandemic, some of the borders were reopened," Eslami said.
He said that Iran has reopened its borders with Turkey, Pakistan, and Turkmenistan, and trading activities have been resumed.
"In the upcoming days, road transits will also be resumed," Eslami pointed out.
He reiterated that reliability has been the main reason for Iran-Turkmenistan border reopening.