2021-April-20 08:45
Politics
2021-March-4  17:50
Iranian Leader Condoles Demise of Senior Lebanese Cleric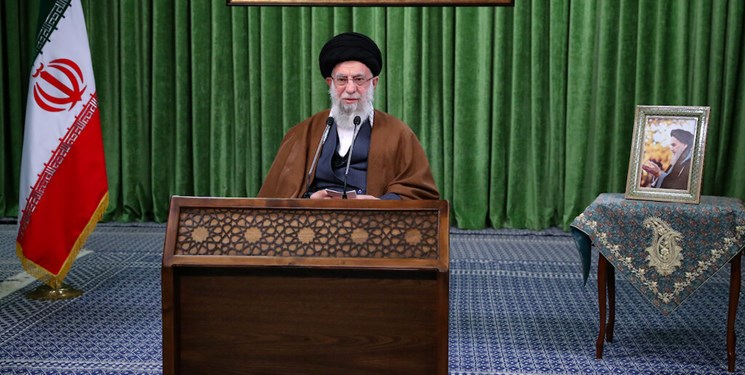 TEHRAN (FNA)- Supreme Leader of the Islamic Revolution Ayatollah Seyed Ali Khamenei in a message to Hezbollah Secretary-General Seyed Hassan Nasrallah extended his condolences on the demise of the Head of Lebanon's Association of Muslim Scholars, Sheikh Ahmad al-Zein.
"I was deeply saddened to hear the passing of Sheikh Ahmad al-Zein Head of Lebanon's Association of Muslim Scholars," Ayatollah Khamenei said in his message on Wednesday.
"I seize this opportunity to express my condolences to the students of the deceased in Lebanon and Lebanese people especially Seyyed Hassan Nasrallah," he added.
His responsible and wise defense of the movement of founder of the Islamic Revolution the late Imam Khomeini (RA) and his resistance against the arrogant front and Zionism as well as his steadfast support of anti-arrogance struggles of nations of the region for many years will never be forgotten in the history of resistance, the message said.
Sheikh al-Zein  was known in the region for his anti-Zionist stances and considered resistance to be the only way for the region to get rid of the cancerous tumor of Zionism.
He also considered the Islamic Revolution of Iran as the flag-bearer of efforts to liberate Jerusalem al-Quds.
The Hezbollah resistance movement on Tuesday a statement expressed deep grief over the cleric's death after a long Jihadi and educational journey.
Hezbollah offered condolences to Sheikh al-Zein's family as well as the Umma's scholars and the mujahidin (fighters) in all the battlefields.
The statement hailed the long jihadi journey of Sheikh al-Zein, adding that he supported the resistance during the various stages and conditions regardless of any blame.
Hezbollah underscored Sheikh al-Zein's efforts in support of the Palestinian cause, people and resistance, highlighting his role in renouncing strife maintaining the Islamic and national unity.