2021-April-20 03:15
Politics
2021-March-5  16:10
Judiciary Official: Iran Sanctioned by Chemical Weapons Suppliers to Saddam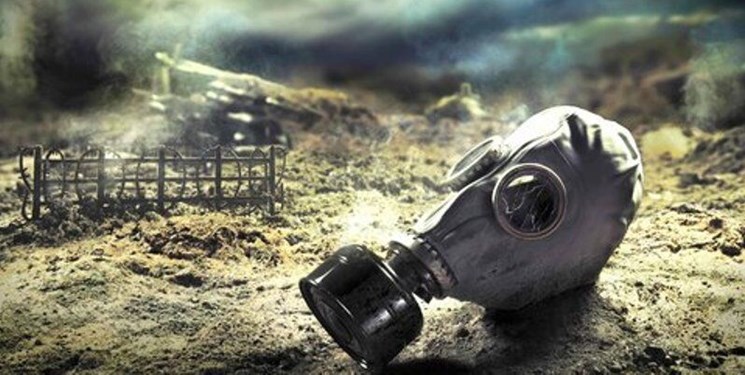 TEHRAN (FNA)- Deputy Judiciary Chief and Head of the Iranian Judiciary's High Council for Human Rights Ali Baqeri Kani said the countries that have imposed sanctions against Iran are the same which armed former Iraqi dictator Saddam Hossein with chemical weapons to be used against innocent Iranian nation.
"The same countries which brutally butchered the Iranian people through their chemical weapons are now arrogantly violating the rights of the Iranian people through their economic and political tools," Baqri Kani said on Thursday in a meeting with families of the martyrs of the Sardasht chemical bombing during a visit to West Azerbaijan Province.
"Iran has filed lawsuits in international courts against European companies that provided chemical materials to Saddam Hossein's regime, who used chemical weapons against Iranians in the 1980s war," he went on to say.

Ali Baqeri Kani
The official said the Judiciary has filed lawsuits for more than 200 of the victims of Saddam's chemical attacks, and final verdicts have been issued for 70 of the cases.
"The governments that are exerting the highest amount of pressure and the most extensive sanctions against the Iranian people today are the ones that provided Saddam with chemical weapons, prevented international action against the Ba'athist regime and prevented media coverage of Saddam's crime," he explained.
Baqeri Kani said the same Western countries that suffocated civilians in Sardasht now claim to champion human rights in Geneva.
He called on Western rulers to hold their next so-called human rights meeting in Sardasht, so that they closely see the effects of their brutalities against the Iranian people.
"Those governments consciously and deliberately produced and sold chemical weapons to Saddam, supported him in the international arena and suppressed media coverage of his crime to shift public opinion in their favor," the official said.
In relevant remarks on February 27, Baqeri Kani lambasted the American, German and Albanian officials' remarks at a UN Human Rights Council, stressing that the countries which have a black record of human rights violations are not entitled to speak on such issues in other countries.
"United States: Encyclopedia of the History of Terrorism, Germany: professional terrorism-laundering whose chemical weapons are still killing veterans in Iran, Albania: garbage-bin and servant of [MKO] terrorists who have martyred 17,000 innocent Iranians," He wrote in a post to his Twitter page.
He referred to the US record of creating terrorist groups and launching terrorist acts. According to international law experts, the assassination of General Soleimani by the US is a clear example of organized state terrorism, and according to philosophers such as Chomsky, the United States is the leader of terrorism.
On the other hand, Germany, claiming to be a human rights advocate, was one of the main suppliers of chemical weapons to former Iraqi dictator Saddam in 1980s during the Iraq-Iran war. Weapons that killed thousands of innocent people are still killing veterans in Iran.
As for Albania, despite being aware of the countless crimes of the MKO terrorist group, agreed to deploy this criminal group on its territory. A group that has martyred over 17,000 women, children, and civilians and the documents of these crimes have been presented to international bodies many times.
The US, German and Albanian representatives at the UN Human Rights Council have recently made remarks on "violation of human rights" in Iran.