2021-April-20 10:58
Iran Standing among World Producers of Titanium Metal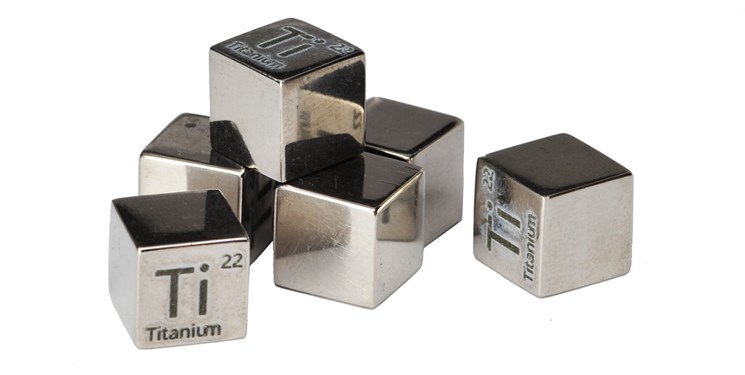 TEHRAN (FNA)- The first contract for selling medical grade titanium rods produced by experts at the Atomic Energy Organization of Iran (AEOI) was signed with a company producing orthopedic implants, turning Iran into one of the world producers of titanium metal.
The expansion of titanium industry is due to its excellent mechanical properties, including low density (55% iron density) and high resistance to corrosion, which is a very good option for use in many industries like aerospace and medicine.
Pure titanium, grade 5 titanium, grade 5 medical titanium, or so-called grade 23, palladium and grade 12 titanium alloys are among the most widely used metals in this field.
One of the most important applications of titanium and its alloys is in medicine and dentistry. It is used in making implants, heart rate monitors, thigh legs or knee replacements, and generally as a prosthesis.
Metallic implants are commonly used in the orthopedic field. Despite the large number of metallic medical devices in use today, they are predominantly make up of only a few metals. Metallic alloys such as titanium continue to be one of the most important components used in orthopedic implant devices due to favorable properties of high strength, rigidity, fracture toughness and their reliable mechanical performance as replacement for hard tissues.
Orthopedic implants are medical devices used for the treatment of musculoskeletal diseases and may consist of a single type of biomaterial or comprise a number of different biomaterials working together in modular parts. Prime examples of titanium implants used in orthopedics would include prosthetic hip and knee replacements for various types of arthritis affecting these joints, spinal fusion instruments for stabilizing degenerate and unstable vertebral segments, and fracture fixation devices of various types such as plates, screws and intramedullary rods.