2021-April-18 14:15
Politics
2021-March-8  11:20
Deputy FM: US Should Show Honesty by Lifting Sanctions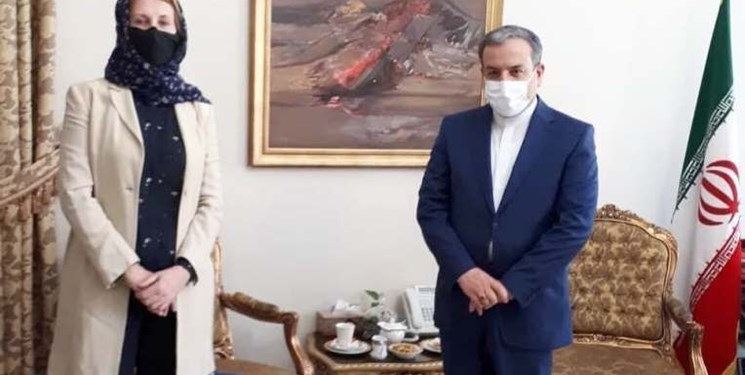 TEHRAN (FNA)- Iran's Deputy Foreign Minister Abbas Araqchi said the US should remove all sanctions illegally imposed against Iran to prove it is honest and serious about returning to the nuclear deal.
"If the US is serious about returning to Iran nuclear deal it should put an end to all the sanctions," Araqchi said on Sunday in a meeting with Norwegian foreign Minister's Special Envoy for Iraq and Syria Hilde Haraldstad.
The two sides discussed the latest developments of Syria and Iraq and ways to confront factors of instability and insecurity, especially Takfiri terrorist groups.
Haraldstad, for her part, stressed Norway's inclination to continue political consultations on regional issues.
In relevant remarks on Sunday, Tehran university professor and political analyst Seyed Mohammad Marandi said contrary to the western media reports, it's Washington that has withdrawn from the agreement and should, hence, send promising messages to Iran by removing sanctions and returning to the deal.
"Releasing media reports claiming that Iran has sent some promising messages (to resolve differences with the US) and the EU-proposed meeting between Iran and the US are all intended to divert attention from the main issue," Marandi said on Sunday.
"The main issue is that it is the US that should send promising messages these days, not Iran, because the Islamic Republic of Iran has fulfilled its undertakings within the framework of the nuclear deal for years and everyone knows that," he added.
Marandi noted that Iran is now waiting for the US to act upon its nuclear deal undertakings, and added, "What the Biden administration needs to do is to cancel what Trump has done and live up to its undertakings, so the path is very clear."
He also blasted the European countries for breaching their undertakings, and said, "The sanctions and damages the Europeans inflicted on the Iranian people for the US sake are as criminal as Trump's acts."