2021-April-18 13:01
Politics
2021-March-8  12:14
Iran: No Direct, Indirect Talks with US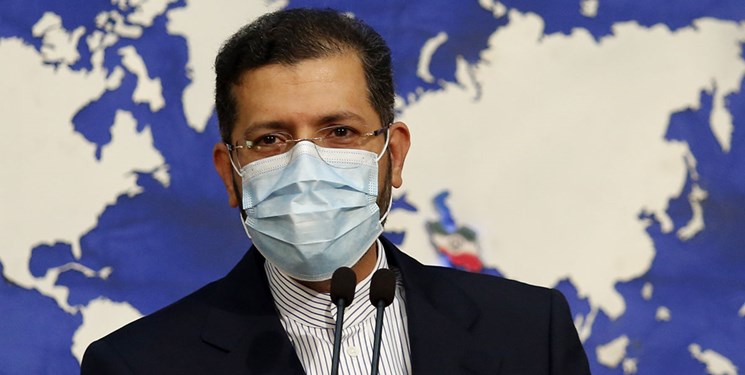 TEHRAN (FNA)- Tehran on Monday dismissed media reports about direct or indirect contacts between Iran and Washington, saying that close talks are being held, but with other parties to the nuclear deal.
"We have not and do not have any direct or indirect contact with the US about issues related to the nuclear deal or other subjects," Foreign Ministry Spokesman Saeed Khatibzadeh told reporters in a press conference in Tehran.
"We have had very close talks with the (other) parties to the nuclear deal and we have not had any talks with the US. Inside Iran, some points are being reviewed and completed," he added.
Asked if Iran will accept the US proposal to implement undertakings in a step-by-step plan, Khatibzadeh said, "Iran has neither received any step-by-step plan nor is such a plan in line with Iran's declared policy."
"No direct or indirect talks are being held between Iran and the US because the nuclear deal has clarified the path," he said.
Iranian Foreign Minister Mohammad Javad Zarif said on Sunday that the US should lift all sanctions against Tehran before rejoining the Joint Comprehensive Plan of Action.
The US must remove the sanctions that it has imposed against Iran if it wants to return to the nuclear deal, Zarif said during his meeting with the Irish Foreign Minister Simon Coveney in Tehran.
In relevant remarks on Sunday, Iran's President Hassan Rouhani said that activation of the Joint Comprehensive Plan of Action depends on the removal of all sanctions by the US and fulfillment of commitments by all signatories to the deal.
"Activation of the JCPOA as a multilateral international agreement is subject to the lifting of sanctions by the US and the fulfillment of obligations by all members," Rouhani said in his meeting with visiting Coveney.
"The best way to resolve problems with European partners at various bilateral, regional and international levels is to hold talks based on mutual respect and to avoid any threats and pressure," he added.
Criticizing the E3's non-compliance with the JCPOA commitments, Rouhani added, "The Islamic Republic of Iran is committed to the JCPOA, but this situation will not continue and the full implementation of UN Security Council Resolution 2231 by all JCPOA participants is necessary to preserve it."
"Despite the suspension of the Additional Protocol [to Non-Proliferation Treaty], Iran is cooperating with the International Atomic Energy Agency," he noted.