2021-April-21 00:10
Politics
2021-March-8  15:39
Japanese Artist Honored for Endeavors to Promote Iranian Culture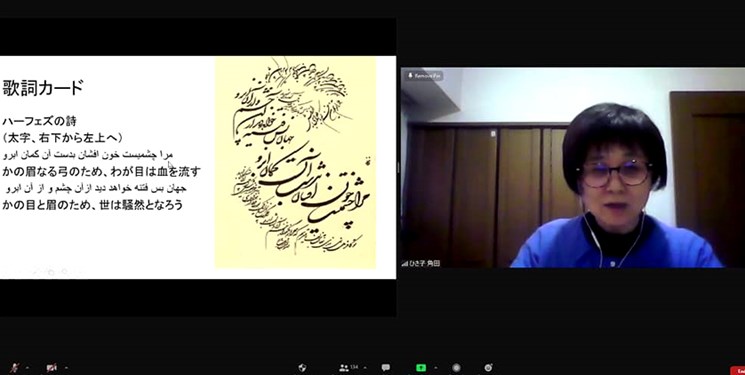 TEHRAN (FNA)- Iran's cultural attaché to Tokyo Hossein Divsalar granted a plaque of honor to Japanese artist, Hisako Tsunoda, for her over thirty years of services to the Farsi language and Iranian calligraphy.
Divsalar conferred the plaque of honor on Ms. Tsunoda on behalf of Head of Iran's Saadi Foundation Gholamali Haddad Adel.
"Japanese Iranologists, Islamologists and professors of Farsi language and literature and Iranian Japanologists have played a great role in mutual introduction of both nations," he said.
Receiving the plaque of honor, Ms. Tsunoda expressed hope that she would take further steps to introduce Iranian art and culture to the eager Japanese people.
She added that more than 125 students from all over Japan attend her online class to learn Farsi.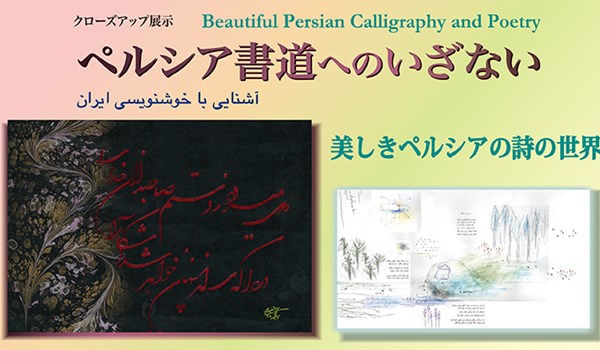 She had already held a virtual conference on introducing the precious Iranian art of calligraphy.
Furthermore, some of her works were displayed in February at an international calligraphy exhibition dubbed Raqs-e Qalam (Dance of Pen) on the Silk Road in Iran's Northeastern holy city of Mashhad.
In a relevant event in December 2018, President of the Japan Foundation Hiroyasu Ando in a meeting with former Iranian Ambassador to Tokyo Morteza Rahmani Movahed welcomed broadening relations between Tehran and Tokyo, especially in cultural fields, hailing the historic and friendly ties between the two nations.
"Iran is an important country in the Middle East and at international arena," Hiroyasu Ando said during his meeting with Morteza Rahmani Movahed.
Hailing the Cinema of Iran, Ando highlighted that it enjoys a global status and fame.
The Japanese official voiced his country's readiness for establishing cooperation in cultural activities with Iran.
Meanwhile, Rahmani Movahed pointed to historical and cultural ties and the common traditions between the two countries.
Referring to holding film, cultural, children weeks, and also cultural talks, he said Iran and Japan can maintain cooperation to perform these programs. 
These programs will help people know more about their culture, he added.