2021-April-21 00:57
Politics
2021-March-12  18:04
Iran, Belarus Underscore Further Cultural, Artistic Ties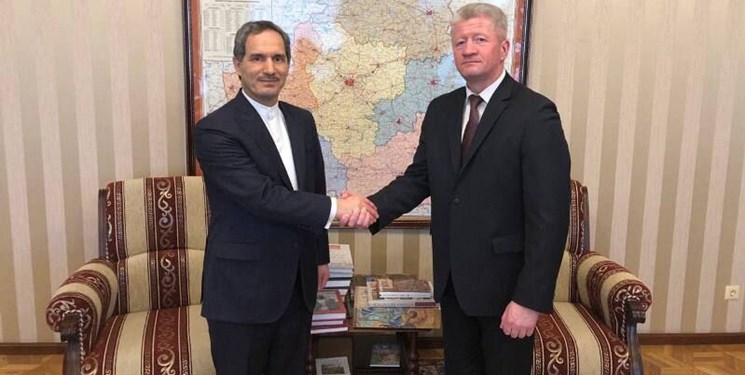 TEHRAN (FNA)- Tehran and Minsk underlined the need to enhance cooperation in areas of art and culture.
Iran's Envoy to Belarus Saeed Yari and Belarusian Culture Minister Anatoly Markevich on Thursday discussed the latest situation of cultural-artistic cooperation between the two countries.
Yari and Markevich agreed on a roadmap for cultural interactions between the two nations.
Both sides highlighted the mutual capacities in different cultural-artistic fields, including cinema, theater, film, music, books, and museums.
Yari termed the reciprocal holding of "Iran Week" and "Belarus Week" in Minsk and Tehran as an effective step for increasing the awareness of people of the two countries about one another.
Markevich, for his part, stressed that culture can bring peoples of the two countries closer together, and expressed Belarus' preparedness for further cooperation, including holding of "Iran Week" in Belarus.
In a relevant event in November, 2020, Saeed Yari and Belarussian President Alexander Lukashenko in a meeting in Minsk conferred on ways to further broaden relations between the two nations.
The Belarusian president termed Iran as a significant partner in the fields of politics and economy in the Middle East.
Yari submitted his credentials to Lukashenko.
Both sides examined the ways to enhance the bilateral relations during the meeting, and pledged to bolster mutual cooperation in economic and political areas.