2021-September-16 20:42
Maung Zarni: Suu Kyi Shields "Genocidal Generals"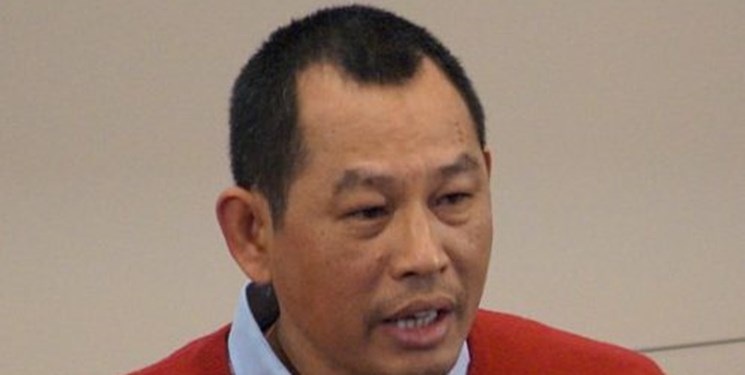 TEHRAN (FNA)- Maung Zarni, Burmese human rights activist, says Myanmar's de-facto leader's role was to establish ties between the country's military dictatorship and the West, while letting Rohingyas get slaughtered.
Speaking in an interview with FNA, Dr. Zarni said, "She was like a Golden Swan which laid one egg a day for the genocidal generals - in terms of foreign investment inflow, loans, military-to-military ties with the West."
Maung Zarni is a Burmese academic and human rights activist. He founded and led the Free Burma Coalition, pioneered human rights movement and spearheaded an international boycott against Myanmar's military dictatorship from 1995 to 2004. Dr. Zarni is a member of the board of advisors of Genocide Watch and a non-resident fellow at Genocide Documentation Center in Sleuk Rith Institute, Cambodia. He teaches at the London School of Economics' Human Security Research Unit.
Below is the full text of the interview:
Q: How do you find Suu Kyi's performance as the de-facto leader of Myanmar?
A: Her leadership fails to enlighten the Burmese public - that have suffered from years of military's racist propaganda, failed to nurture pools of next generation leaders who could lead her party when she retires or dies - or in this case, gets locked up again. She failed to heed strategic advice - that she must be principled in pursuit of her political project of democratization Burma - from some of the most astute revolutionaries in the world including her own senior co-founders of the NLD and external supporters such as Desmond Tutu. She failed to appreciate and value honest intellectual feedback and commitment of long-time grassroots organizers and dissidents from around Burma and from the diaspora. She failed to surround herself with capable and educated Burmese: she felt uncomfortable around capable Burmese dissidents, out of her own intellectual insecurities. She failed to read correctly the Burmese military leaders.
Q: Suu Kyi faces international criticism for her support for the military crackdown against the Rohingya Muslims in the Rakhine state. Did you expect the military to stage a coup against its supporter?
A: I was actually very surprised that the military would end their cooperation and political relations with her: she delivered so much for the military. She was like a Golden Swan which laid one egg a day for the genocidal generals - in terms of foreign investment inflow, loans, military-to-military ties with the West, etc. I suppose the military got too paranoid and insecure with her still rising domestic popularity.
Q: Why does the West focus on the coup now, while for years it ignored Burmese military ethnic cleansing of Rohingya Muslims?
A: The West was utterly misguided - intellectually and politically - thinking falsely that they could decouple genocide and democratization. They held their nose, and pretended that the military leopards have changed their spots. The West wasted 10 years - pursuing this misguided strategy of pushing for farcical democratic process while letting Rohingyas get slaughtered - since 2010 when the military claimed they meant business when they said democratic reforms. Also the West, especially the US policy towards Burma, was primarily motivated by US's political project of China Containment.