2021-May-16 08:16
Economy
2021-March-15  20:26
Nearly $38mln Handicrafts Exported from Khorassan Razavi Province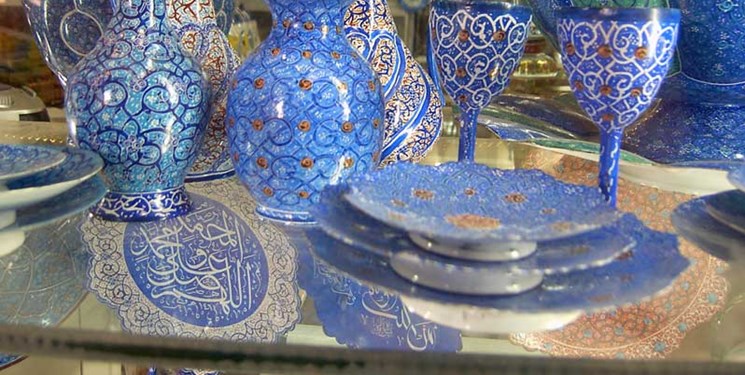 TEHRAN (FNA)- Director General of Cultural Heritage, Tourism and Handicrafts Department of Khorassan Razavi Province Abolfazl Mokarrami said approximately $38 million worth of handicrafts has been exported from the province in the current Iranian year (ending March 20, 2021).
Mokarrami said that $13.9 million of handicrafts in Khorassan Razavi Province have been exported via official cross-border customs while $24 million were exported in the form of carry-on luggage.
He added that the exported products included woven goods, handmade leather, wooden, wicker, stones, paper crafts, textile fabrics, precious stones, silver jewelry and needlework.
According to the official, the products have been exported to 50 countries including Germany, Austria, Britain, Sweden, Australia, Uzbekistan, Turkey, Qatar, Pakistan and Persian Gulf and Central Asian states.
9,000 people are engaged in handicrafts industry in Khorassan Razavi Province.
In relevant remarks in November, 2020, a provincial official said that more than $1.7 million metric tons of products worth $873 million were exported from Khorassan Razavi province during 8 months (March 20-November 20).
Omid Jahankhah said that Afghanistan, Iraq, Uzbekistan, Turkmenistan and Hong Kong were the top export destinations of Khorassan Razavi during the eight-month period.
"The exported goods mainly consisted of agricultural products, including saffron and pistachio, as well as minerals, steel products, and construction material," Jahankhah added.
He noted that 112,000 tons of goods worth $236 million were imported through the customs of Khorassan Razavi province in the same period.
"UAE, Uzbekistan, China and Turkey were the exporters to Khorassan Razavi during the period," the official went on to say, adding that cotton, silk, raw materials, and industrial machinery constituted the province's main imports.