2021-May-16 06:47
Economy
2021-March-25  14:58
Minister: Iran's Manufacturing Activities Grow 7.5%
TEHRAN (FNA)- Iranian Minister of Industry, Mine and Trade Alireza Razm Hosseini announced that manufacturing activities in the country have increased 7.5% in the past Persian calendar year (ended on March 20).
Iran ended the year to late March with a record 7.5% growth in manufacturing activity, Razm Hosseini said on Wednesday.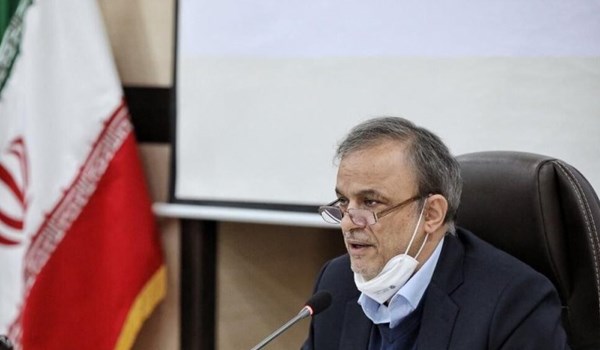 He added that the growth had enabled the government to cut back on imports for thousands of products that were previously supplied from abroad.
Razm Hosseini said his ministry of MIMT, which is also responsible for manufacturing and mining activity, would do its utmost to "eliminate unnecessary laws and regulations that hamper production".
He said the MIMT would grant permissions for activating nearly 5,000 mining sites across Iran by late April.
Iran's growing efforts to boost domestic manufacturing is in line with the country's general policy of diversifying the economy away from crude and to minimize the impacts of unilateral foreign sanctions targeting crude exports.
The minister made the comments after the Leader of the Islamic Revolution Ayatollah Seyed Ali Khamenei named the new calendar year as the year of "Production: Support and the Elimination of Obstacles."
In his speech to mark the beginning of the new year on March 20, The Leader described efforts by the government to boost manufacturing activity over the past calendar year as "acceptable" while insisting that there were more works to do to improve conditions for manufacturers including by banning imports of goods that are produced inside Iran.