2021-May-18 06:11
Economy
2021-March-31  16:13
MP: North-South Corridor's Significance Enhanced by Iran's Situation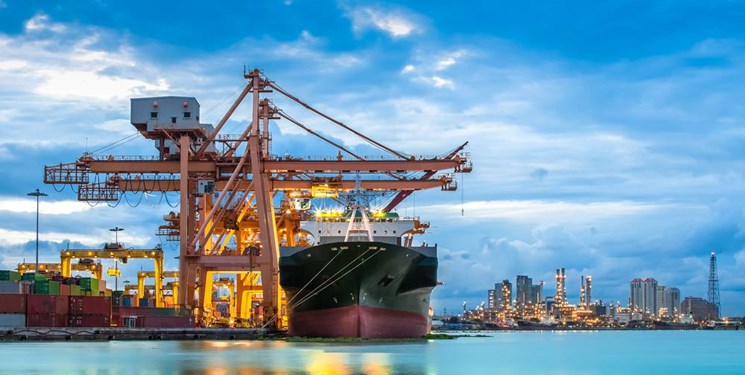 TEHRAN (FNA)- Iran's unique situation has turned it into the best transit route for regional countries to have access to easy trade, a senior Iranian lawmaker said, adding that Tehran and Moscow with their strategic positions on the North-South corridor can contribute to cultural blossoming of both countries, the Caucasus region and West Asia.
Head of Iran-Russia Parliamentary Friendship Group Seyed Amir-Hossein Qazizadeh Hashemi said on Tuesday that, due to its geo-strategic location on the route of North-South Corridor, Iran is the easiest and shortest way for transit of products of neighboring countries, noting that the Tehran-Moscow cooperation can pave way to materialize this objective.
Hashemi made the comment at a panel discussion sponsored by the Russian Chamber of Commerce and Industries titled 'The harmonized Volga and Caspian Space for Development' in Moscow, adding, "The Islamic Republic with its 15 neighboring countries has a unique geopolitical status with access to sea and land territories to entire region."
He stressed that the Caspian Sea in the North and the Persian Gulf and the Sea of Oman in the South have high potentials for easy transit of goods.
The Iranian parliamentarian said that the North South corridor is not only the shortest transportation route to Europe at one end that is for instance 7,200 kilometer shorter from Mumbai Port, decreasing the 16,000 path in half; but also it is a safer route with lots of land sideways in Iran for neighbors.
In relevant remarks on Monday, Iran's Envoy to Moscow Kazzem Jalali said that putting into effect the railway corridor in the West of the Caspian Sea along with completing the railway corridor in the East of the Caspian will benefit the International North-South Transport Corridor (INSTC).
"By operationalizing the Caspian West Railway Corridor in parallel with the East Caspian Railway Corridor, all countries located along the INSTC will benefit from its economic benefits, especially in terms of saving time and cost of transporting goods and earning transit revenues," Jalali tweeted on Monday.
"Implementation of Rasht-Astara, Zahedan-Birjand railways and electrification of Garmsar-Incheh Borun railway in the territory of the Islamic Republic of Iran will finalize the Eastern and Western parts of the INSTC," he continued.
The INSTC is a 7,200-km multivalent network of ship, rail, and road route for transportation of freight between India, Iran, Afghanistan, Azerbaijan, Russia, Central Asia, and Europe.