2021-April-22 00:20
Politics
2021-April-3  15:53
Tehran, Baghdad to Jointly Follow Up Lieutenant Soleimani's Terror Case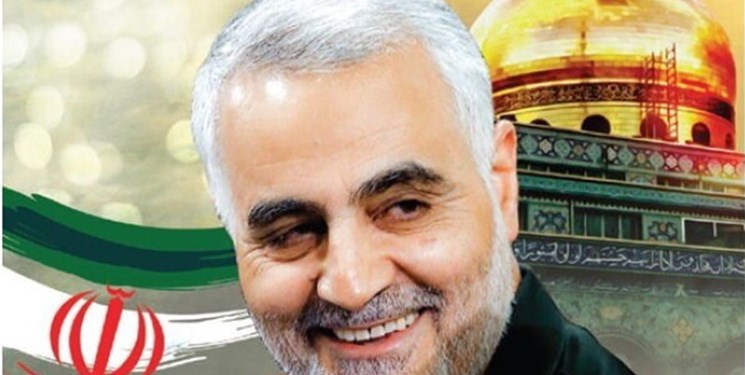 TEHRAN (FNA)- Head of the Iranian Judiciary's High Council for Human Rights Ali Baqeri Kani said the case with the assassination of anti-terror commander Lieutenant General Qassem Soleimani has been sent to a joint committee with Iraq.
"The process of probe into the case of assassination of Martyr Soleimani is to be followed as seriously and quickly as possible in the form of a joint committee between the Islamic Republic of Iran and Iraq," Baqeri Kani said on Saturday.
"We have started another process in cooperation with the Iraqis," he said, adding, "Since this crime occurred in Iraq and the citizens of that country were targeted and martyred in the terrorist act, the Iraqi side has the authority to pursue the crime."
"There is another way for the joint pursuit of the case which was addressed and discussed during the Iranian Judiciary Chief's visit to Iraq," the official noted.
"A joint committee has been formed in this regard and the Iraqi deputy attorney general and the deputy prosecutor of Tehran are committed to pursue the case," he stated.
In relevant remarks in late December, 2020, Iranian Judiciary Chief Seyed Ebrahim Raeyeesi said all perpetrators behind the terrorist attack on top anti-terror Commander, Lieutenant General Qassem Soleimani will stand trial with no exception.
"Iran's policy is to bring to justice the culprits involved in the January 2020 terror attack and punish them without any discrimination." Rayeesi said on Tuesday December 29 in a phone call with his Iraqi counterpart Faeq Zeidan, and noted that the Iranian and Iraqi national security is intertwined.
He thanked the Iraqi judiciary for its continuous follow-up on the terror attack by the US terrorist army which led to the martyrdom of the former commander of the Quds Force of the Islamic Revolution Guards Corps Qassem Soleimani and Deputy Head of the Iraqi Popular Mobilization Forces Abu Mahdi al-Muhandis.
Rayeesi reiterated that the terrorist act aimed at stopping the march of Iran and Iraq on the path of progress.
"Today, we consider the United States a clear manifestation of state terrorism," the judiciary chief continued and described the US as the common enemy of the Iranian and Iraqi nations.
He said the expulsion of the American troops from Iraq, under the Iraqi parliament's order, will guarantee security goals.
Faeq Zeidan, for his part, emphasized the implementation of justice without discrimination in the case of the assassination of martyrs Soleimani, Al-Muhandis and their companions.
He said, "We are mourning for the two martyrs in Iraq and Iran, and we see that the photos of the two martyrs are put together in these ceremonies. This shows the unity and common fate of the two nations."
Referring to the US terrorist army's expulsion from Iraq, Zeidan said, "There is no need for the presence of foreign forces to ensure security."