2021-April-22 00:34
Economy
2021-April-4  14:44
Iran Keen on Tripling Exports to China in Coming Years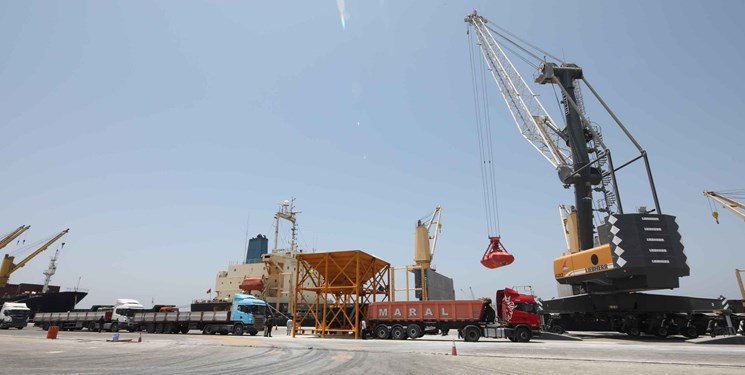 TEHRAN (FNA)- Iran is capable of increasing the value of its exports to China to $27 billion within the next few years, according to top economic officials in the country.
According to a report on Saturday, economic authorities and trade experts maintain that Tehran and Beijing would exponentially increase their trade relations- after signing the 25-year document- to nearly $27 billion from the previous $9 billion.
China had remained Iran's biggest trade partner in the Iranian calendar year to late March as the country was responsible for almost a fourth of imports and exports registered at the Iranian customs office.         
Head of Iran's Trade Promotion Organization (TPOI) Hamid Zadboum said non-oil exports to China had topped $9 billion in the year to March.
He said exports could easily increase by three times in the next few years as Iranian products are becoming more popular for the Chinese customers.
The remarks come a few days after Iran and China signed a comprehensive partnership agreement to set out a roadmap for their economic cooperation in the next 25 years.
Iranian Foreign Minister Mohammad Javad Zarif and his Chinese counterpart Wang Yi in a meeting in Tehran on March 27 signed a comprehensive strategic cooperation document.
The cooperation document had for the first time been discussed in 2015, when Chinese President Xi Jinping visited Iran, to lead bilateral ties to a comprehensive and strategic level.