2021-April-17 18:07
Society_Culture
2021-April-6  14:09
Iran to Mass-Produce Fakhra Coronavirus Vaccine in August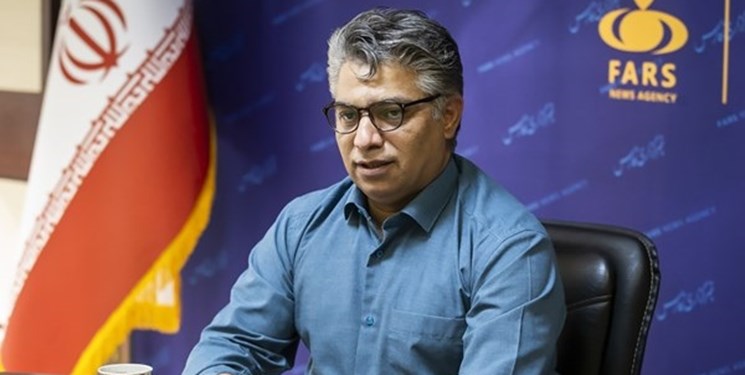 TEHRAN (FNA)- Deputy Head of Iran's Biological Defense Base Mohammad Kariminia said on Tuesday that the country's newly-developed coronavirus vaccine named Fakhra after martyred nuclear scientist Mohsen Fakhrizadeh, is passing the first human trial phase and is expected to be mass-produced in August.
"The infrastructures for the production of Fakhra vaccine will be completed by May, and if the vaccine passes the clinical phases and is licensed by the Health Ministry, the vaccine will be mass-produced in August," Kariminia told FNA.
He added that Fakhra is nearing end of the first human trial phase and will enter the second stage soon.
Kariminia hailed the young Iranian scientists for their astonishing progress in developing different drugs and medical equipment, saying that Iran which was once not able to manufacture flu vaccines has now developed coronavirus vaccine in 10 months.
Different Iranian companies are producing coronavirus vaccines.
Head of Iran's Headquarters for Executing the Order of Imam (Khomeini) Coronavirus Research Team Hassan Jalili said last month that HEIKO's scientists are working on production of 6 types of coronavirus vaccine, adding that 10mln doses of the vaccine will be ready late in spring.
"We have 6 vaccines, including an inactivated vaccine, a DNA vaccine, an MRNR vaccine, a subunit vaccine, a mesenchymal vaccine and a measles vaccine," Jalili told FNA.
He added that the first phase of the human trial of one of these vaccines is nearing completion, and noted, "The documents of the DNA-based vaccine will probably be delivered to the Health Ministry in a few days; the rest of the vaccines are in the preclinical stage."
"We have anticipated a monthly production of more than 10 million doses in spring," Jalili said.
Senior member of Iran's National Task Force for Fighting COVID-19 Minou Mohraz said in February that the indigenized coronavirus vaccine, COV-Iran, has been produced by the Iranian scientists at the HEIKO based on world standards.
"We have different types of vaccine but COV-Iran has been produced based on international standards and quality," Mohraz, also a senior member of the team to assess the efficiency of the Iran-made vaccine, said.
She added that all the relevant protocols are being met in the production of COV-Iran, saying that there are few vaccines which meet all the protocols.
Iranian Health Minister Saeed Namaki said in February that the country will turn into a center for production of coronavirus vaccine in spring given the successful results of the human trial of its home-made vaccines.
"Our country will become one of the poles to produce coronavirus vaccine next spring," Namaki said.
He stressed the successful results of the human trial of Iran-made coronavirus vaccines, and said, "We are vigorously pursuing the indigenous vaccine, and we import both the COVAX vaccines and vaccines from the safest sources."