2021-May-18 19:44
Politics
2021-April-6  13:58
Iran, Pakistan Hold Joint Naval Drills in Oman Sea, Persian Gulf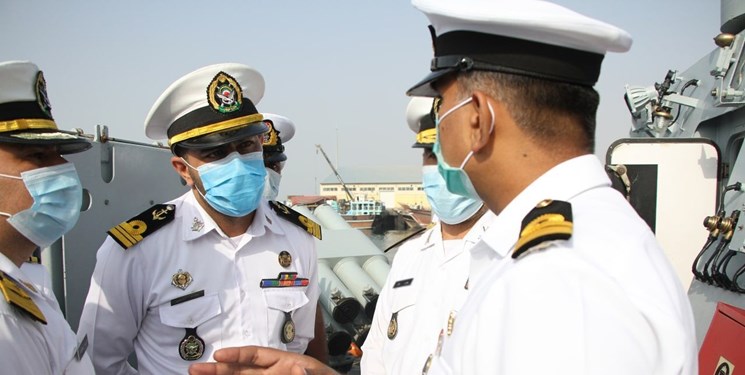 TEHRAN (FNA)- Iran and Pakistan started joint naval drills in the waters of the Persian Gulf and the Sea of Oman on Tuesday.
"The purpose of this naval exercise is to improve combat capability and exchange information and military knowledge between the two navies of Iran and Pakistan," Commander of the Iranian Navy's first naval region Captain Reza Sheibani said on Tuesday.
He pointed out that the joint naval exercises are aimed at demonstrating naval power and synergy and establish a constructive and dynamic interaction to create lasting peace and security in the region.
Iranian Navy units consist of the 'Alborz' destroyer and a missile launcher along with a helicopter, as well as submarine combat and support units of the Pakistan Navy are participating in the naval exercise, Sheibani added.
Referring to the importance of unity and convergence of naval powers in this strategic region, he added that creating security by the countries of the region will lead to the growth, development of security and ultimately the prosperity of world trade.
Pakistani fleet consisting of two naval vessels docked at Bandar Abbas on Saturday morning to further strengthen bilateral and friendly relations with Iran.
Iranian and Pakistani officials held a meeting on Monday to discuss how to share experiences on naval operations.