2021-May-18 18:33
Politics
2021-April-6  14:44
Iran Starts Mechanical Tests on Home-Made IR-9 Centrifuges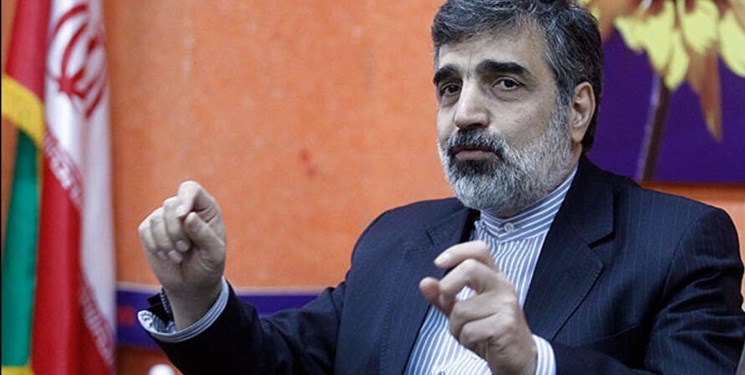 TEHRAN (FNA)- Spokesman of the Atomic Energy Organization of Iran (AEOI) Behrouz Kamalvandi said on Tuesday that the country has started mechanical tests on its indigenized advanced IR-9 centrifuge machines.
"One of the progresses made in the field of enrichment is starting the mechanical tests on IR-9 centrifuge machines which is able to produce 50,000 SWUs (Separative Working Units of enriched uranium)," Kamalvandi told Iranian students news agency today.
He added that the IR-9 is one of the most important advanced centrifuge machines in Iran which has been manufactured based on new standard methods.
Kamalvandi also said that the AEOI plans to unveil 133 nuclear achievements on April 9 (the National Nuclear Technology Day), including 40 breakthroughs in area uranium enrichment.
Iran's Ambassador and Permanent Representative to Vienna-based International Organizations Kazzem Qaribabadi announced in February that the country's nuclear experts have installed new centrifuges at Natanz and Fordow sites in Central Iran.
"Thanks to our diligent nuclear scientists, two cascades of 348 IR2m centrifuges with almost 4 times the capacity of IR1 are now running with UF6 successfully in Natanz. Installation of 2 cascades of IR6 centrifuges has also started in Fordow," Qaribabadi wrote on his twitter page.
He added that more new centrifuges are due to be installed at the two nuclear facilities "soon".
"The IAEA is yet able to verify and is informed of the progress as planned," Qaribabadi said.
Also, Kamalvandi announced late in January that the country plans to install 1,000 new IR2M centrifuge machines at Natanz nuclear site in 3 months.
1,000 IR2M centrifuges will be installed at Natanz nuclear facility within three months, Kamalvandi told reporters on the sidelines of Parliament Speaker Qalibaf's visit to Fordow plant.
He said that the AEOI is making great achievements in line with the guidelines of the Supreme Leader of the Islamic Republic, stressing that Iran is enriching uranium using 100% indigenous technology.
"It's not only the enrichment. We have achieved a lot in the field of radiopharmaceuticals, yellowcake production, and oxygen," the spokesman said.