2021-May-18 19:11
Society_Culture
2021-April-6  15:03
Iran's First Homemade Coronavirus Vaccine Ready in Mid-May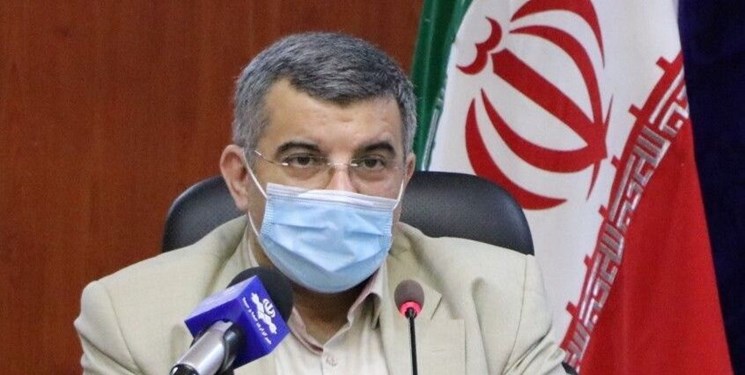 TEHRAN (FNA)- Iran's Deputy Health Minister Iraj Harirchi said the first of the nine COVID-19 vaccines under development in the country will be available to the public in 40 days.
"Iranian researchers have succeeded to develop nine vaccines and four of them will be distributed within next months, Harirchi said during a meeting on Tuesday with Malaysian Deputy Foreign Minister Dato' Kamarudin Jaffar, adding that the first homegrown vaccine will be available within the next 40 days.
"The second vaccine with the production capacity of eight to 10 million doses per month will be available within around 70 days, he said, and added, "The third and fourth vaccines will be distributed within 120 days,"
The official stressed that Malaysia can cooperate with Iran in producing these vaccines.
Pointing to the impact of sanctions imposed on Iran by the US since the victory of the Islamic Revolution in 1979, he made it clear that 98.3 percent of medicines used in Iran are being produced inside the country.
Malaysian and Iranian health officials have underlined their readiness to cooperate in producing vaccines, exporting medicines and supporting startups active in health sectors of both countries.
A proposed memorandum of understanding between the two sides has been finalized in the Tuesday meeting, which will be signed in a future session between health ministers of both countries.
In relevant remarks on Tuesday, Deputy Head of Iran's Biological Defense Base Mohammad Kariminia said that the country's newly-developed coronavirus vaccine named Fakhra after martyred nuclear scientist Mohsen Fakhrizadeh, is passing the first human trial phase and is expected to be mass-produced in August.
"The infrastructures for the production of Fakhra vaccine will be completed by May, and if the vaccine passes the clinical phases and is licensed by the Health Ministry, the vaccine will be mass-produced in August," Kariminia told FNA.
He added that Fakhra is nearing end of the first human trial phase and will enter the second stage soon.
Kariminia hailed the young Iranian scientists for their astonishing progress in developing different drugs and medical equipment, saying that Iran which was once not able to manufacture flu vaccines has now developed coronavirus vaccine in 10 months.
Different Iranian companies are producing coronavirus vaccines.