2021-May-18 18:19
Politics
2021-April-7  11:24
Iran's Top Security Official Dismisses Possibility of Talks beyond N. Deal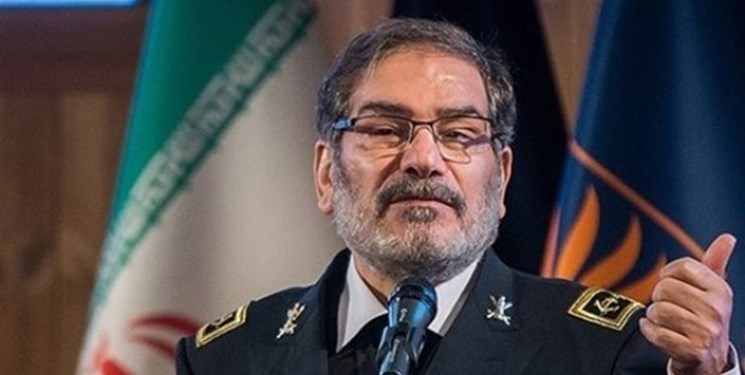 TEHRAN (FNA)- Secretary of Iran's Supreme National Security Council (SNSC) Ali Shamkhani rejected the possibility for holding talks with the world powers about issues other than implementation of the nuclear deal.
"Regardless of whether Europe has the will or ability to persuade USA to lift all sanctions at once and Washington's return to its commitments, there will be no possibility for Iran entering the talks in the new fields, more than JCPOA, under any circumstances," Shamkhani wrote on his twitter page on Tuesday.
He also used the #activeresistance in his tweet.
Shamkhani's remarks followed comments by the US administration's special envoy for Iran, Rob Malley, who is based in a hotel near the venue of talks in the Austrian capital of Vienna between representatives of Iran and the remaining signatories to the JCPOA.
In an interview with the American National Public Radio, Malley was asked about a "follow-up" agreement in case the JCPOA gets back on track.
"What we would pursue is, first of all, a longer agreement. Even though this one lasts quite some time and some of its provisions last forever, of course, it would be better, as in any arms control agreement, to see whether we could get a follow-on deal that extends the timelines," he replied.
The Joint Comprehensive Plan of Action (JCPOA) Joint Commission held its 18th round of talks in the Austrian city of Vienna, with representatives of Iran, Russia, China, France and Britain in attendance.
The US has been absent from the Commission and its discussions since 2018, when former American president Donald Trump took Washington out of the JCPOA and returned the sanctions that the nuclear accord had lifted.
Iran had announced on Sunday that the country's officials will have no talks with their American counterparts in Vienna, saying that Tehran will only hold technical negotiations with the Group 4+1.
"In Vienna, we will not have any talks with the Americans, either directly or indirectly. We will negotiate with the Joint Commission and the G4 + 1 countries, and we will declare our demand and condition to return to the nuclear deal," Deputy Foreign Minister Seyed Abbas Araqchi said, and added, "Our demand and condition is that the US should first fulfill all its nuclear deal undertakings and lift all sanctions, and then we will verify it and return (to our modified undertakings)."
He described the Tuesday talks with the G4+1 as technical, and said they will focus on the sanctions which should be lifted and the measures that should be adopted and their order and sequence, and the verifying measures which need to be taken.