2021-May-18 18:59
Society_Culture
2021-April-7  11:16
Rouhani Calls for Expediting Supply of COVAX Vaccine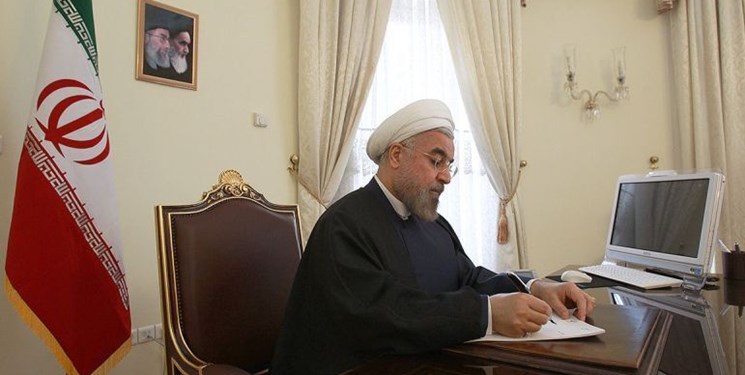 TEHRAN (FNA)- Iranian President Hassan Rouhani called for accelerating the provision of COVID-19 vaccines, specially COVAX from foreign suppliers, and stressed the need to increase the domestic production of the vaccine.
"Supplying coronavirus for the Iranian people should be accelerated," President Rouhani said after receiving a report on the vaccine production and purchase.
President Rouhani, meantime, tasked the Iranian foreign ministry and the Central Bank of Iran to provide the needed COVAX vaccine.
In a relevant development on Sunday, Iran received the first batch of Covax vaccines consisting of over 700 thousand doses of the drug.
Iran, as one of the self-financing participant countries of the COVAX Facility, took delivery of the first batch of AstraZeneca COVID-19 vaccine with 700,800 doses.
The COVAX Facility is a partnership co-led by Coalition for Epidemic Preparedness Innovations (CEPI), Gavi-The Vaccine Alliance and the World Health Organization (WHO), alongside key delivery partner United Nations Children's Fund (UNICEF).
This is the first COVAX cargo to the country, with future cargos of the approved allocation of COVID vaccines to be delivered in collaboration with Iran's health ministry through the UNICEF procurement channel.
The AstraZeneca vaccines for Iran, produced by SK-Bio Institute of South Korea, landed at Tehran's Imam Khomeini International Airport on Monday, 5 April 2021.
Spokesman of the Iran Food and Drug Administration (IFDA) Kianoush Jahanpour said on Sunday that the first batch of coronavirus vaccine 'Covax' was forwarded to Tehran.