2021-April-23 00:30
Politics
2021-April-7  17:30
Iran: Effective Removal of Sanctions Only Option Left for US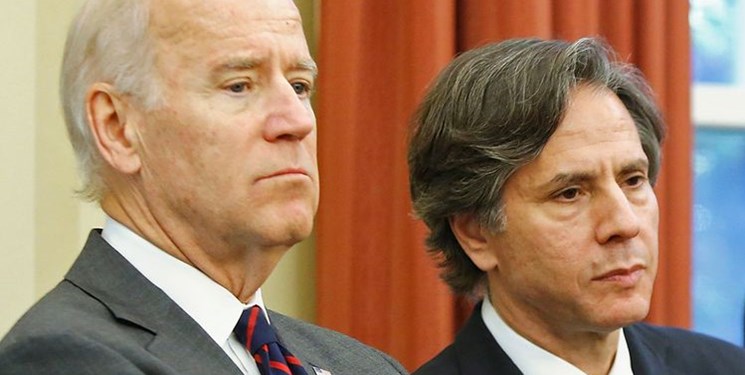 TEHRAN (FNA)- Iran announced on Wednesday that it will not reverse its retaliatory measures adopted in response to the West's defiance of the nuclear deal unless all US sanctions are lifted in practice and effectively.
"Media spinning can't change the fact that unlike the US, Iran remains a Joint Comprehensive Plan of Action (JCPOA) participant," Foreign Ministry Spokesman Saeed Khatibzadeh wrote on his twitter page.
He added that the only US "path back" to the nuclear deal is "full compliance and effective removal of all imposed, re-imposed and re-labeled sanctions".
"Only after that, we'll stop our remedial measures," Khatibzadeh said.
His remarks came one day after the JCPOA Joint Commission held its 18th round of talks in the Austrian city of Vienna on Tuesday, with representatives of Iran, Russia, China, France and Britain in attendance.
The US has been absent from the Commission and its discussions since 2018, when former American president Donald Trump took Washington out of the JCPOA and returned the sanctions that the nuclear accord had lifted and added new embargoes too.
On Tuesday, Iranian Government Spokesman Ali Rabiyee reiterated his country's position that the remedial measures adopted under the nuclear deal to retaliate the world powers' disloyalty to the agreement will not be reversed by Iran until the US lifts all its sanctions.
"Implementation of the nuclear deal is as simple as its violation by the US. Iran will not reverse the steps it has taken in reduction of its obligations until the sanctions are completely lifted. No step-by-step plan has been announced by us and Iran has not accepted any such plan," Rabiyee told reporters in a press conference in Tehran.
He referred to the today meeting of the nuclear deal Joint Commission in Vienna, and said, "Today, we are at the beginning of a plan to revive the nuclear deal and the US government has no choice but to end its law-breaking behavior and illegal sanctions."
Rabiyee said that the agenda of the Tuesday meeting in Vienna is to lift the US cruel sanctions against Iran and studying ways that the other side fulfills its undertakings.
"What Iran will do is within the framework of the previous declaration, that is lifting of all US sanctions and all sanctions imposed on the Iranian people or re-imposed or relabeled on different pretexts after Trump came to power, and all these should be removed, and this is a clear logic, and all these measures should be verified," he added.
"We welcome any US move to correct the wrong path of the past and return to the right path. No direct or indirect talks with no US sides has or will take place in Vienna or anywhere else. We will provide the G4+1 with the course of action that the US should pave and the comprehensive sanctions that it should lift," Rabiyee said.
He also underlined Iran's good progress in developing its peaceful nuclear program, and said, "So far, 6 complete IR2M cascades have been installed in Natanz. Also, two complete IR4 cascades and one complete IR6 cascade have been installed. The capacity of the installed centrifuge machines is currently 16,500 SWUs (Separative Working Units), while the maximum capacity before the nuclear deal stood at 13,000 SWUs."