2021-April-21 00:37
World
2021-April-8  17:10
China Says US to Blame for Tensions over Taiwan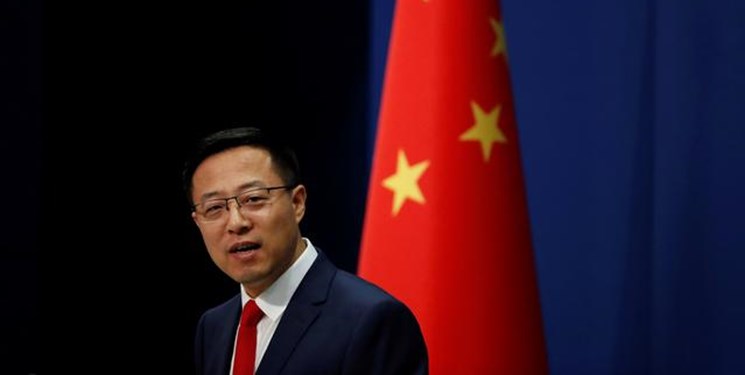 TEHRAN (FNA)- Beijing blamed the United States on Thursday for tensions over Taiwan after a US warship sailed close to the island, asking rhetorically whether China would sail in the Gulf of Mexico as a "show of strength".
Speaking at a daily news briefing, Chinese Foreign Ministry Spokesman Zhao Lijian said US ships engaging in "provocations" "send a seriously wrong signal to the forces of Taiwan independence, threatening peace and stability in the Taiwan Strait", World News reported.
"Would a Chinese warship go to the Gulf of Mexico to make a show of strength?" he added.
China had earlier censured the passage of a US destroyer through the Taiwan Strait, warning that the move would endanger peace and stability in the strategic region.
Zhang Chunhui, a Spokesman for the Eastern Theater Command of the People's Liberation Army (PLA), announced in a statement on Thursday that China had tracked and monitored the guided missile destroyer USS John S. McCain during its passage through the waterway.
Zhang said the US move sent the "wrong signal" to Chinese Taipei's government and "willfully disrupted the regional situation by endangering peace and stability across the Taiwan Strait".
China firmly opposes the move and Chinese forces will respond with "strict precautions and vigilance," he added.
On Tuesday, the US Navy said the Theodore Roosevelt Carrier Strike Group (TRCSG) entered the South China Sea on Sunday to conduct routine operations. It was the second time the TRCSG has entered the South China Sea during its 2021 deployment to US 7th Fleet area of operations, the US Navy added.
The US military has been very active in the South China Sea over the past few years, repeatedly sending aerial and naval missions. Washington has repeatedly defended the need for its military activities in the area claiming the missions are designed to protect the so-called "freedom of navigation" principle.
The US actions have been condemned by Beijing on multiple occasions, as China insists such missions only create further tensions in the already-troubled region.