2021-April-15 18:04
World
2021-April-8  17:26
Russia Moves Warships to Black Sea for Drills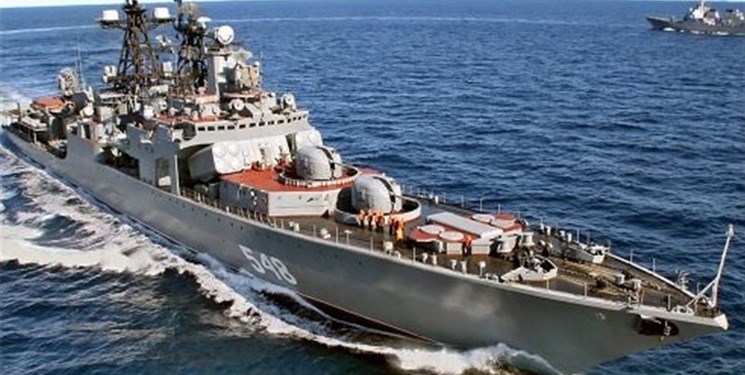 TEHRAN (FNA)- Russia's Defense Ministry announced it was moving more than 10 navy vessels, including landing boats and artillery warships, from the Caspian Sea to the Black Sea to take part in exercises, Interfax news agency reported.
"As part of the winter training check, more than 10 amphibious and artillery boats and vessels of the Southern military district are conducting an inter-fleet move from the Caspian Sea to the Black Sea," the defense ministry was quoted as saying on Thursday.
In the past few days, Western nations have repeatedly expressed concern about Ukraine's reports of alleged Russian military buildup at its borders. Kremlin Spokesman Dmitry Peskov stated that other countries should not find movements of military units in Russian territory worrisome, because Russia does not pose a threat to other stats, including Ukraine. He also stressed that the events in Donbass were Ukraine's internal conflict, and Russian troops have never taken part in it.
On Tuesday, Department of Defense Spokesperson John Kirby told reporters Russia's intents in connection with its troop movement on the border with Ukraine remain unclear to the United States, and Washington calls upon Moscow to specify them more clearly.
On Wednesday, Peskov stated the Russian troops are staying in the areas inside the country where it is necessary and will remain there as long as the leadership deems it expedient.
It came after Moscow warned Kiev will only aggravate the domestic Ukrainian crisis by its decision to join NATO, the idea is unacceptable for people living in the self-proclaimed Donetsk and Lugansk People's Republics (DPR, LPR). Ukrainian President Vladimir Zelensky has noted that a NATO membership is the only way to end the war in Donbass.
Russian President Vladimir Putin held a videoconference in late March with his French counterpart Emmanuel Macron and German Chancellor Angela Merkel. In particular, Putin expressed concerns by Ukraine's moves to aggravate the situation in Donbass