2021-May-11 21:36
Politics
2021-April-10  11:10
Analyst: US Depicting Iran as Bogeyman to Prevent it from Turning into Role Model for Developing Nations
TEHRAN (FNA)- The US and its European allies are using the nuclear issue as a tool to demonize Iran as they don't want it to turn into a role model for other developing nations, senior political analyst Seyed Mostafa Khoshcheshm said.
"The US and its European allies see Iran's scientific progress, especially in the nuclear sector, as well as its defense power as a threat to themselves and are thus using the nuclear issue as a tool to demonize Tehran and prevent it from turning into a role model for other developing nations," Khoshcheshm said.
 The Islamic Republic "is establishing itself as a regional power," something that greatly contributes to the country's independence, he added.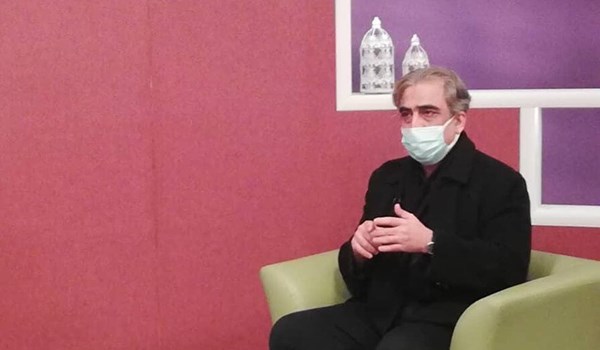 Senior Political Analyst Seyed Mostafa Khoshcheshm
The university professor noted that Iran is also ready to offer a helping hand to other nations in the area of science and technology, and that this means, "the interests of colonial states and hegemonic states like the US and its European allies are felt in danger because they can see pretty well that Iran is a rising power in the region and its influence is growing all across the West Asian region."
The analyst said the US has resorted to the "containment strategy" vis-à-vis Iran since the 1979 Islamic Revolution in order to "increase the costs" for the country's growth in different fields such as the nuclear sector and missile power.
He went on to say that the US and its allies — unlike Iran — have never been after resolving conflict with Iran, and that they seek agreements merely for the sake of containing Iran.
"That's why they do not respect their undertakings. That's why they have struck a deal, but they are not loyal to the deal," Khoshcheshm said, referring to the multilateral nuclear agreement over the Iranian nuclear program (Joint Comprehensive Plan of Action), which the US illegally abandoned nearly three years ago.
"If the US can harness and contain Iran's growth in these [nuclear and military] areas, then they would go for…containing Iran's laser industries, drone technology, nanotechnology, and many other areas that Iran has mastered or in which Iran is a pioneering state," he stated.
"They [the Westerners] are doing their best in order to harness Iran's growth, and the area where they could demonize Iran better is the nuclear industries. That's why they have focused on Iran's nuclear power as a first step. In a second step, they would go after Iran's military capabilities and then other areas of science and technology," the analyst noted.
Khoshcheshm said sanctions are the only weapon left for the US vis-à-vis Iran after its military weapon lost its effectiveness and was defused by Iran following a number of incidents, including the Iranian missile strike on the US-run Ein al-Assad air base in Iraq, under former president Donald Trump.
The analyst said that currently the Joe Biden administration is facing a dilemma in its Iran policy.
On the one hand, Biden's America knows that sanctions remain "the only weapon to pressure Iran," although the sanctions are also losing their effectiveness.
"The Americans want to keep the pressure on Tehran to push it into other deals and complete this containment strategy that is comprised of multiple steps…aimed at containing Iran's nuclear power, missile industries, and regional power," he said, adding, "On the other hand, they are trying to encourage Iran to agree to get back to the nuclear deal."
"It's expected that the US would either try to keep at least the main sanctions over Iran, or they would remove the sanctions over the paper," Khoshcheshm predicted.
In relevant remarks on Thursday, Supreme Leader of the Islamic Revolution Ayatollah Seyed Ali Khamenei said any US claim about removal of sanctions should be verified by Iran, meaning that Iran should be able to sell its oil and receive its money under normal conditions.
"Verification means selling oil in an official manner, with ease and under normal conditions, and its money be received by Iran," the Supreme Leader wrote in a post on his Instagram page.
The Instagram account also released a video in which Ayatollah Khamenei had stressed that Tehran is in no hurry for Washington to come back to the nuclear deal.