2021-May-11 21:37
Politics
2021-April-10  11:18
Deputy FM: Iran to Continue Talks to Fulfill Own Demands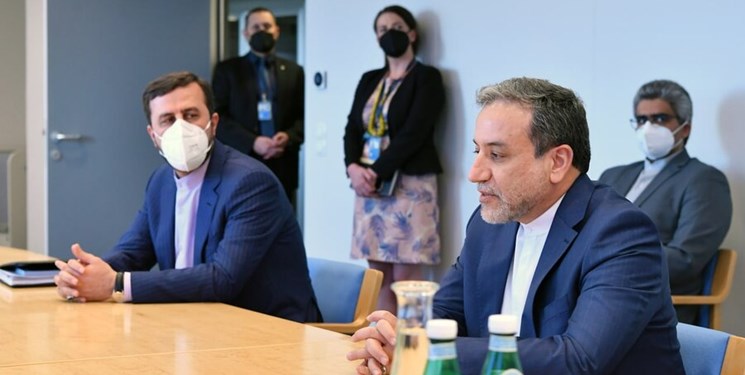 TEHRAN (FNA)- Iran's Deputy Foreign Minister Abbas Araqchi said that his country will continue the negotiations with the other signatories to the nuclear deal until its demands are met.
"Iran will continue with negotiations till meeting its demands," Araqchi said, adding that Tehran will firmly insist on its stance in the course of talks in Vienna.
"Each party has its own views and the talks are being held to bring these views closer together," the chief negotiator said, and added that it will take a long time to bring the views closer together.
He reiterated that all the sanctions that have been mentioned in the Joint Comprehensive Plan of Action as well as all other sanctions that have been illegally imposed on Iran over the past four year by Trump administration should be lifted.
In relevant remarks on Friday, Araqchi said that termination of all US sanctions is a necessary step to revive the Joint Comprehensive Plan of Action.
"The removal of US sanctions against Iran is the necessary step for revival of the nuclear deal," Araqchi said at the second round of the 18th Joint Commission of the JCPOA was held in Vienna on Friday.
He stressed Iran's will to continue serious interactions, and added, "It depends on the political will and seriousness of the other parties, otherwise there will be no reason to continue negotiations."
The top diplomat noted that the US should lift all sanctions, and went on to say, "Only after verification of the lifting of these sanctions, Iran is ready to suspend its remedial measures and return to implementation of the JCPOA."
At the end of the meeting, it was agreed that the next meeting of the commission at the level of deputies would be held next Wednesday in Vienna and intensive technical and expert consultations within the framework of expert groups should be continued immediately to prepare and present a list of measures to be taken by all parties in the field of lifting sanctions and nuclear issues to revive the JCPOA.
The first round of JCPOA talks ended on Tuesday after an hour of five-sided negotiations.